Updated: Apr 20, 2020
Volume 35, No. 74, Monday April 20, 2020
************************************************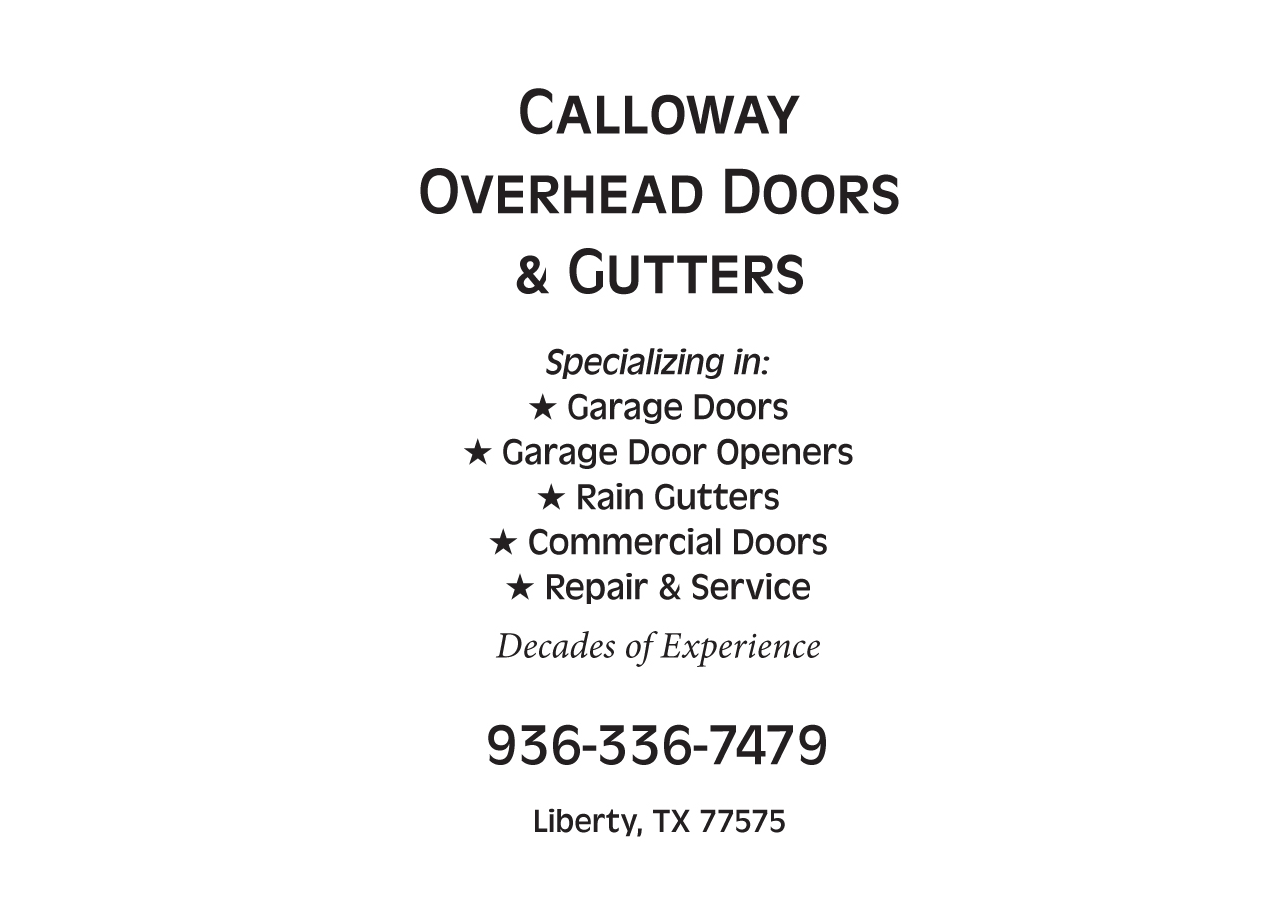 Governor Lifts some restrictions: Over the weekend we reported Texas Governor Greg Abbott announced a new executive order to further address COVID-19. This new order closed all Texas schools and University campuses for the remainder of the 2019-2020 school year. The Governor said health experts believe the risk is just too high to reopen schools now. Starting Tuesday, current restrictions on surgeries and diagnostic testing are being loosened in the state. One example the Governor gave was a diagnostic test for cancer. Certain medical procedures are now available with this new order. State Parks reopened on Monday. Retail to go will open Friday. Additional openings are expected to be announced on April 27th.
************************************************
Case #25-26: Friday afternoon Liberty County got their 25th and 26th case of COVID-19. The 25th case is a female 40-50 years old from South Liberty County. She is experiencing mild symptoms and isolating at home. The 26th case is a male 80-90 years of age also from South Liberty County. He is said to be hospitalized.
************************************************
Dayton City Council: The Dayton City council meets tonight at 7 pm telephonically and via zoom. As has been the case in recent weeks – Dayton City officials welcomes the public to join the meeting via telephone. City Manager Theo Melancon said this is a full agenda with numerous items to be considered. Near the end there will be an executive or closed session for discussion on another topic but listeners can stay tuned while council goes to another room for the closed portion of the agenda. Mr. Melancon does not expect an announcement to be made after that closed session. Any public announcement would come later. For those who would like to hear tonight's Dayton City Council meeting dial this phone number: 1-346-248-7799. When that call is answered add these numbers for the Dayton City Council meeting: 878 9466 1358. Mayor Caroline Wadzeck will call the meeting to order at 7 PM tonight
************************************************
Power of Attorney: Do you have a Power of Attorney in case you should become incapacitated? Pi-Yi Mayo of Baytown, an elder law attorney, and recent kshn.com Party Line guest, explained why a Power of Attorney is so very important. Mr. Mayo said when people hear Power of Attorney, they tend to think that its only older people need them. He said with the reality of COVID-19 Coronavirus in all of our lives, even people in their 20s might become incapacitated. Mr. Mayo said that even without the risk of COVID-19 anyone listening, could be involved in an accident that incapacitates them.
************************************************
Obits:
A private funeral was held for World War II veteran: Juanita Maxine Kindel, age 98, a resident of Anahuac. She died last Monday in Baytown. Juanita graduated from Dayton High School, then Nursing school graduating as a registered nurse. She then enlisted in the US Army serving in the US Army Nurse Corps during WWII, in England, and France until wars end. Juanita Kindel returned to Chambers County. She bought an airplane, flying all she could around the local area. Funeral services for Juanita Kindel were private for the immediate family because of Covid 19 policies.
************************************************
Lake Release: 26,200 CFS – Liberty Bridge: 24.50 ASL