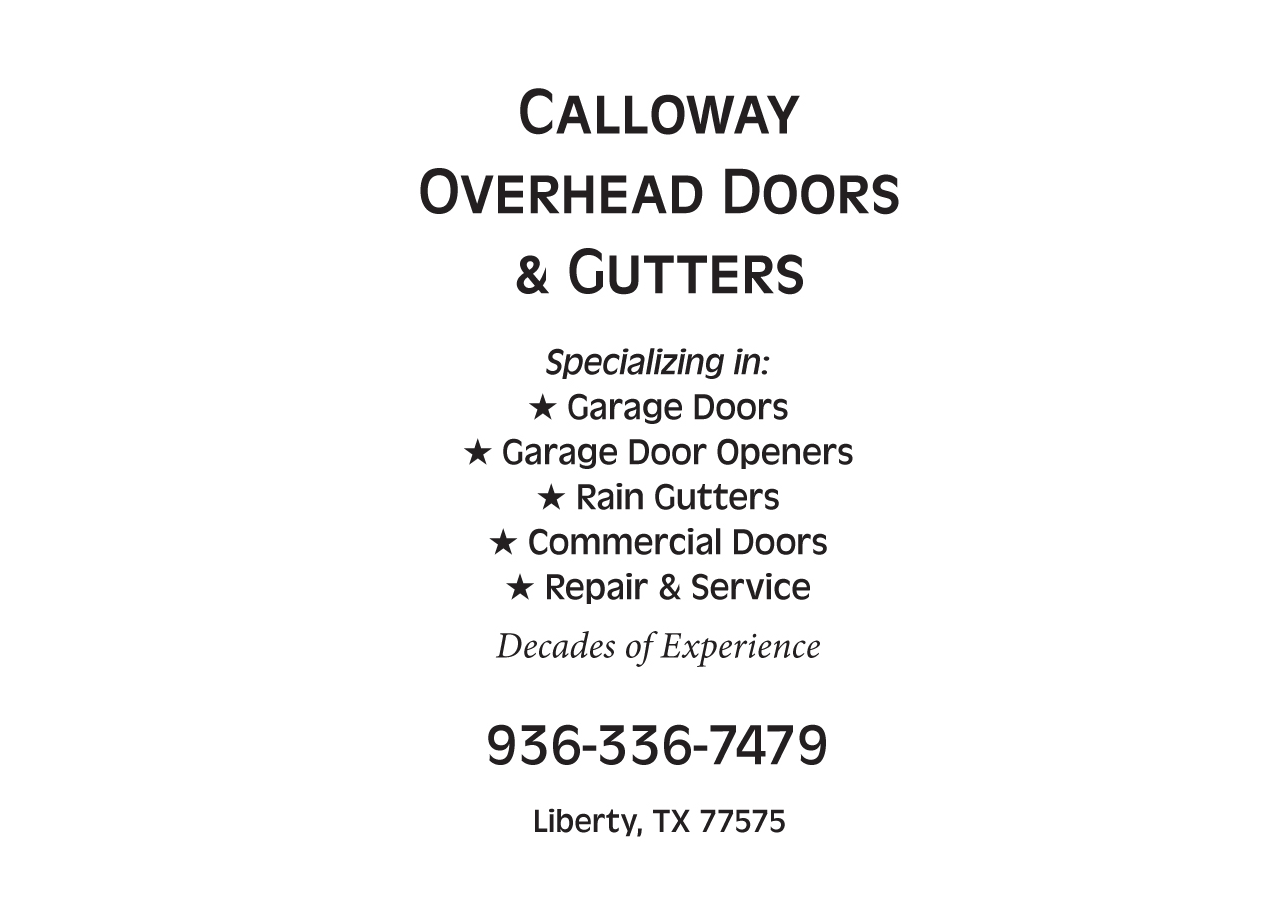 Volume 35, No. 76, Wednesday April 22, 2020
************************************************
Property Taxes: Please take special note: If you have not already paid your county property taxes for 2019 then this is very important report. The deadline to pay 2019 property taxes, without a significant penalty is June 30th. Liberty County Tax Collector/Assessor Ricky Brown was on the Party Line program Tuesday and said the COVID-19 Pandemic has not – repeat - has not changed that June 30th is still the deadline for paying property taxes. Tax Collector Ricky Brown explained none of Governor Greg Abbott's executive orders addressed the property tax deadline or penalties and interest if payment is not made by June 30th. The Tax Collector said on July 1st any outstanding balances on 2019 property taxes will be charged an additional 15 to 20% penalty plus interest. Keep in mind Gov. Abbott did grant a grace period for expired drivers licenses, vehicle registrations, title transfers and handicapped parking permits. Now, it is important to note that grace period is not for those that expired BEFORE the governor's executive order was issued.
************************************************
COVID-19: On Tuesday, Liberty County got its 32nd confirmed case of Coronavirus. According to the Liberty County Office of Emergency Management, the 32nd case is a male, 30-40 years of age, living in North Liberty County, recovering at home. From a source independent of the Office of Emergency Management, we have learned the man lives in the Plum Grove area.
************************************************
Food Drive: According to a news release by the Social Security Administration, beneficiaries and Supplemental Security Income – also known as SSI recipients - who don't file tax returns should soon start receiving their automatic Economic Impact Payments. The Social Security Administrations said those who are receiving benefits but did not file 2018 or 2019 taxes, but have qualifying children under the age of 17, can find how to claim that extra money like this. We are going to add a link at the top of our webpage. It is so very confusing from the IRS there is no way we could report it here in a usable manner. So go to the KSHN.com website. Near the top of our web page is an IRS link. Click on it to go straight to the IRS location to get the information referred too here. The deadline to do so is today. When you give the IRS this information about you and your qualifying children that taxpayer may be eligible to receive $500 per dependent child in addition to their $1200 payment. If you do not act by today, you will only receive your $1200. The only other way a person entitled to that additional $500 per child, is to file a 2020 tax return to get the dependent child money.
************************************************
Academic Decathlon: Over spring break Liberty's Academic Decathlon team was competing at, what is called, the Texas academic Marathon Meet in Frisco. All nine LHS students earned medals. Trinity Smith, was second place medalist in science; third place medal in essay, and third place in speech. Eve White, earned second place in literature, second in speech, and third in science. Gavin Deshotel, was third place in science. Casey Hortman, was first place overall medalist. Michelle Ledoux, took third overall. Waidus Rose, was first place in interview, then took the second place medal in speech. Victor Marquez was second in literature, third in art, also third place in music, third in math, and third overall medalist. Kade Chakrabarti, took the third place medal in essay, third place medal in science, third place in economics, third place medal in social science, and first place overall. Nick Maxey, took third in art, and third in speech.
************************************************
Lake Release: 26,200 CFS – Liberty Bridge: 24.59 ASL