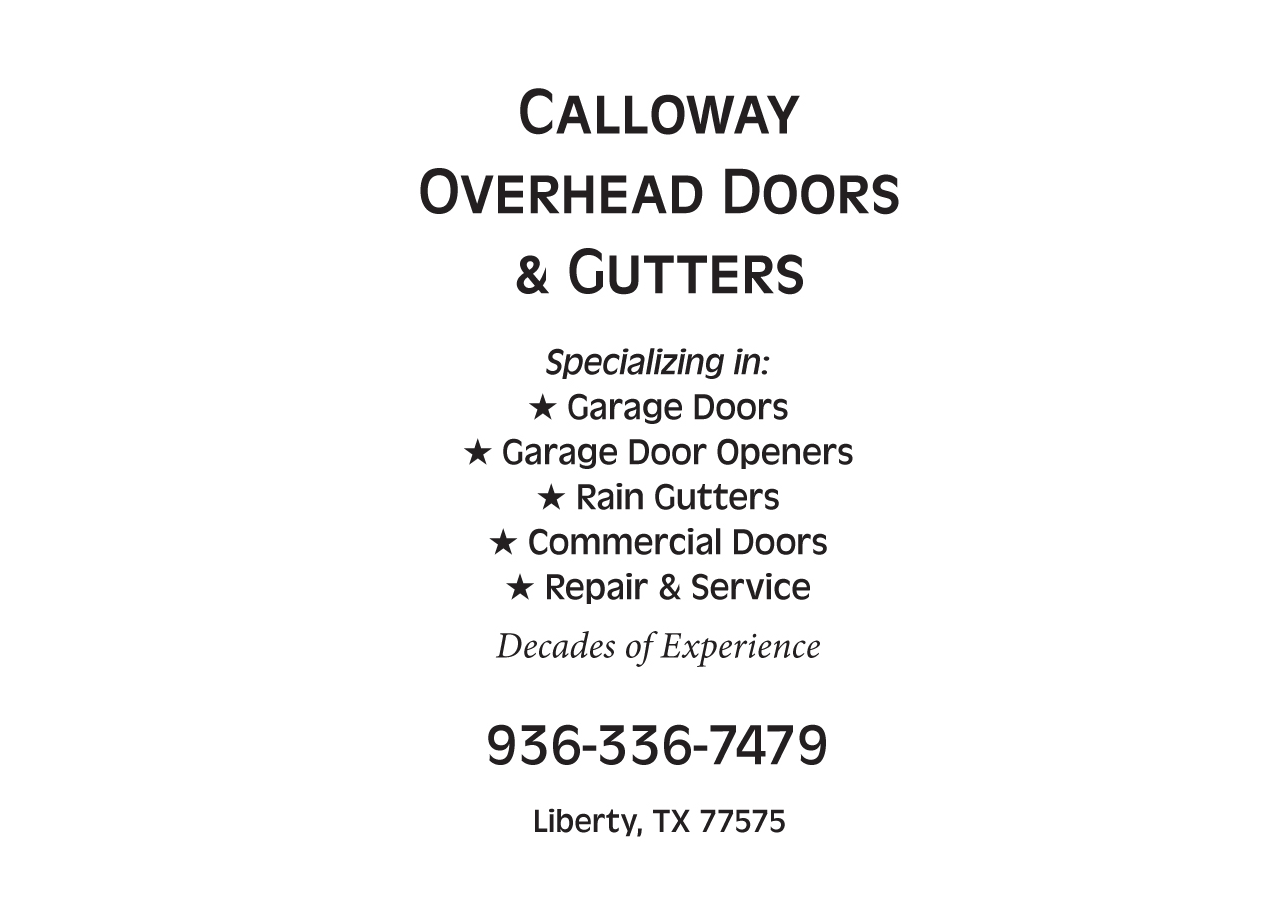 Volume 35, No. 82, Monday * April 27, 2020
***********************************************
Free at Lee: This maybe some of the best news we have had to report in weeks. The Lee College Board of Regents approved a plan this past Thursday to utilize more than $2 million in funding from the federal stimulus to pay students tuition. In short anyone can go to Lee College FREE. Lee is waiving tuition, e-books, and fees for the Summer 2020 semester. The free tuition proposal is part of a comprehensive plan now called Lee Cares. It's designed to meet the needs of Lee College students who have suffered financial hardship due to the impacts of COVID-19. Here's even more. An additional $2 million of CARES stimulus funding is being used to pay for expenses related to the coronavirus outbreak, including materials and technology, food, housing, and even childcare. Go to their website- LEE.EDU and get all the details.
************************************************
COVID-19: Liberty County currently has 37 confirmed cases of COVID-19 and holding. Lets look at them all. The 1st Coronavirus case was reported March 21st. The 2nd case was a man reported March 25th. The 3rd and 4th cases of COVID-19 was on March 31st. Then April 3rd came the fifth confirmed case of Novel Coronavirus. Three days later, on April 6th , the County Emergency management office reported the 6th, 7th and 8th cases. The next day, April 7th , the county got five new confirmed cases of COVID-19. Moving to April 8th Liberty County had its 14th case confirmed and for the first time this patent was hospitalized. Liberty County then had two more cases, 15 and 16 reported by the Counties emergency management office on April 9th. The 16th case was a Liberty women 80-90 years of age and she later become the county's first, and so far only, COVID-19 death. Three more cases were announced on April 11th number 17, 18 and 19. Then on April 13th Liberty County confirmed its 20th case of COVID-19. Case's 21 – 23 were charted on April 15th . On April 16th the 24th COVID-19 case was reported. April 17th brought Liberty County is 25th and 26th cases. Case 26 was hospitalized. The 27th thru 32nd cases were all reported April 20th. April 22nd brought five new confirmed cases of Coronavirus here in the County bringing the total to 37. There have been 13 recoveries and 1 death. It is important we mention these are not just numbers – they are people with loved ones who call Liberty County home –we wish them all a complete recovery.
************************************************
Dayton City Council: The Dayton City Council will have a special called meeting tomorrow. That is Tuesday April 28th at 6 PM. The posted agenda says this Special called meeting is for an executive, or closed, meeting. The purpose is for discussion and to interview prospects to fill the vacant position #4 on Dayton City Council.
************************************************
Food Drive: The food drive being put on by the Liberty Rotary Club, the Liberty ISD, and several local churches is really important. Please help our community by donating food to local church pantries. They are very low on supplies and more people are in need than usual. Drop off donations at Liberty High School from 9 AM until 1 PM, Monday thru Friday. Liberty Rotarians will pick up the donated food each day and deliver it to existing food pantries who have requested food. If it's more convenient you can also drop off food at Liberty Church of Christ from 9 am till Noon and then from 1 until 5 PM. Liberty Church of Christ is at 3201 North Main that's, that's at Main and the By Pass in Liberty. Their Family Life Building at the back of the church. If no one is at the door then call 936-336-2213 and a church staff member will meet donors at the door.
************************************************
Lake Release: 26,200 CFS – Liberty Bridge: 24.64 ASL