RADIOGRAM: Volume 35, No. 100 Thursday, May 21, 2020
Volume 35, No. 100 Thursday, May 21, 2020
COVID: Four more COVID-19 cases have been confirmed in Liberty County. Wednesday afternoon, Liberty County Emergency Management officials reported the 77th, 78th, 79th, and 80th confirmed cases of Coronavirus in the County. The Emergency Management officials tell us, the 77th case is a woman 30-40 years of age who lives in North Liberty County and is at home recovering. The 78th case is a man 40-50 years old in the North end of Liberty County. He is currently at home recovering. The 79th confirmed COVID-19 case is a woman 60-70 years old living in North Liberty County. She is also recovering at home. Case 80 is a man 20 to 30 years of age from North Liberty County. He, too, is recovering from home. Since the start of the COVID-19 pandemic, 475 people have been tested, returning 80 positive cases. 352 people have tested negative for COVID-19, and 47 tests are pending. Out of the 80 positive cases of COVID-19, 33 people have recovered. Liberty County has 3 deaths attributed to COVID-19.
Dayton: On Monday night, the during their regular city council meeting, Dayton Council Members received a clean audit for the independent Audit report for fiscal 2019 budget. The yearly audit was done by Belt, Harris, Pechacek, LLP. The Dayton City Manager says even though the audit report shows good internal controls he would like to keep strengthening them.
School Pickup: Today, San Jacinto Elementary and Liberty Elementary are distributing items students left at the two schools when the school year was abruptly interrupted in March following spring break. Parents can go through pick-up lines at the school today from 10 to 1 and then 5 to 7. Teachers and Administrators have bagged things left in cubbies or lockers. Mrs. Goodwin says the pickup route at San Jacinto Elementary is the same as the afternoon pickup. Moving to Liberty Elementary, there will be three different lines to pick up things your child left at the school. Parents of 2nd and 3rd grade students will use the drive the busses use in front of the school. For 4th grade, the pickup line is in the teacher's parking lot. The pick up for 5 grades is in the drive in front of the S.T.E.M. building. Again at Liberty Elementary School today students with the last names starting with an A though M will pick up 10 AM until 11:30 and students N through Z from 11:30 until 1 PM and tonight the surname system will also be used. Students A-M from 5 to 6, N – Z from 6 to 7. San Jacinto Elementary and Liberty Elementary Schools, parents can pick up things your child left at their school. Teachers and Administrators have bagged the items.
Runoff: Polling locations are set for the July 14, 2020 party primary runoff election. There will be 4 early voting locations in Liberty County. Now please note this very important information. If you are a registered voter and voted in the Republican primary or did not vote in either primary then you are eligible to vote in this Republican runoff election. However, if you voted in the Democratic primary election, you are not eligible to vote in the Republican primary runoff. Tomorrow, we will look at the ballot order for the July 14th party runoff election.
Obits:
Jana Marie Buchanan, 74, of Liberty passed away Tuesday, May 19 at her home. Jana Marie Elam Buchanan is survived by her husband of 57 years, Bill Buchanan, daughter Dr. Kellie Buchanan, son Tony Buchanan and 3 grown grandchildren Key, Tyler and Meagan Buchanan. Visitation will be Friday evening from 5- 8 at the funeral home, with service held Saturday at 2 at First United Methodist Church in Liberty. Services are under the direction of Allison Funeral Home in Liberty.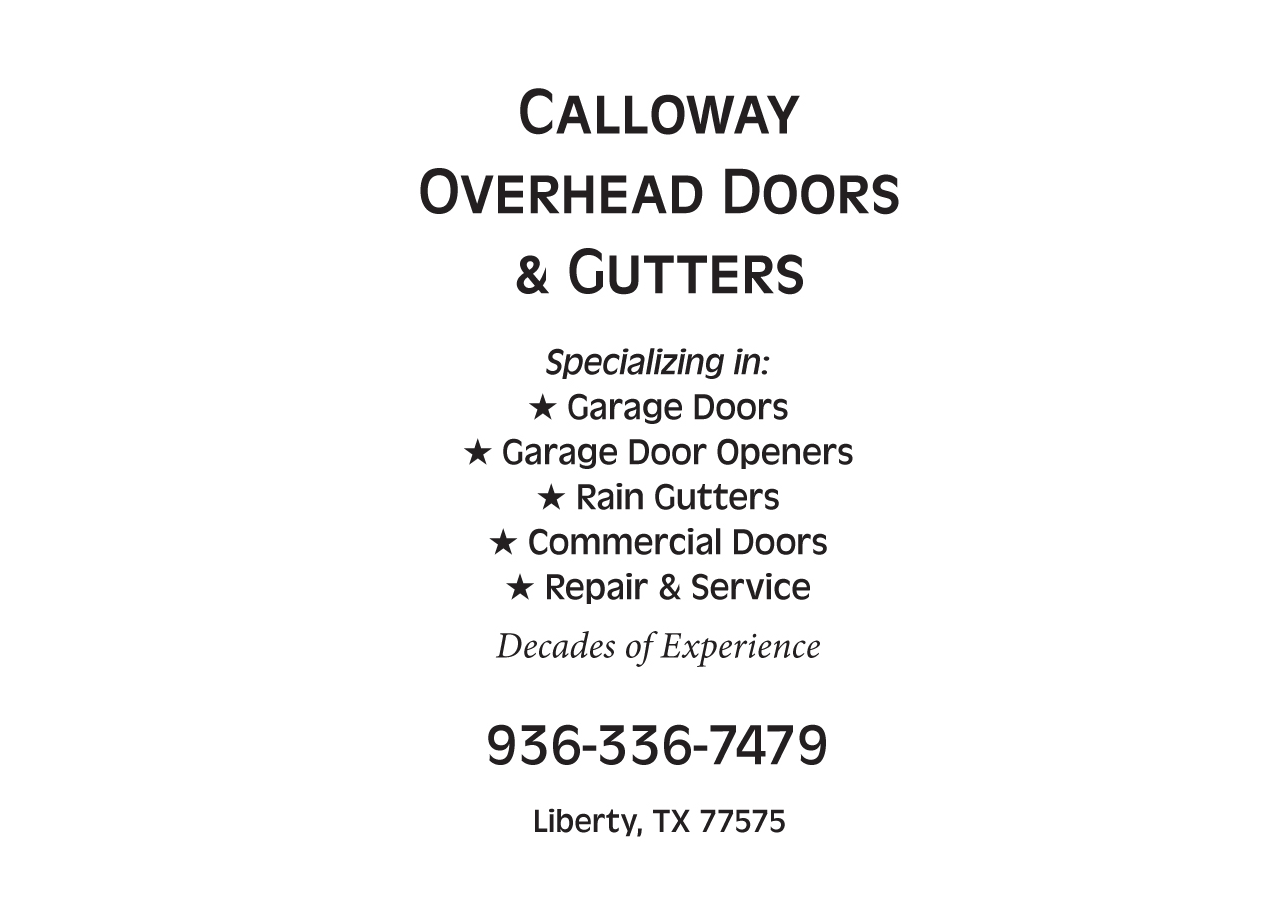 Lake Release: 14,000 CFS –Liberty Bridge: 15.11 ASL