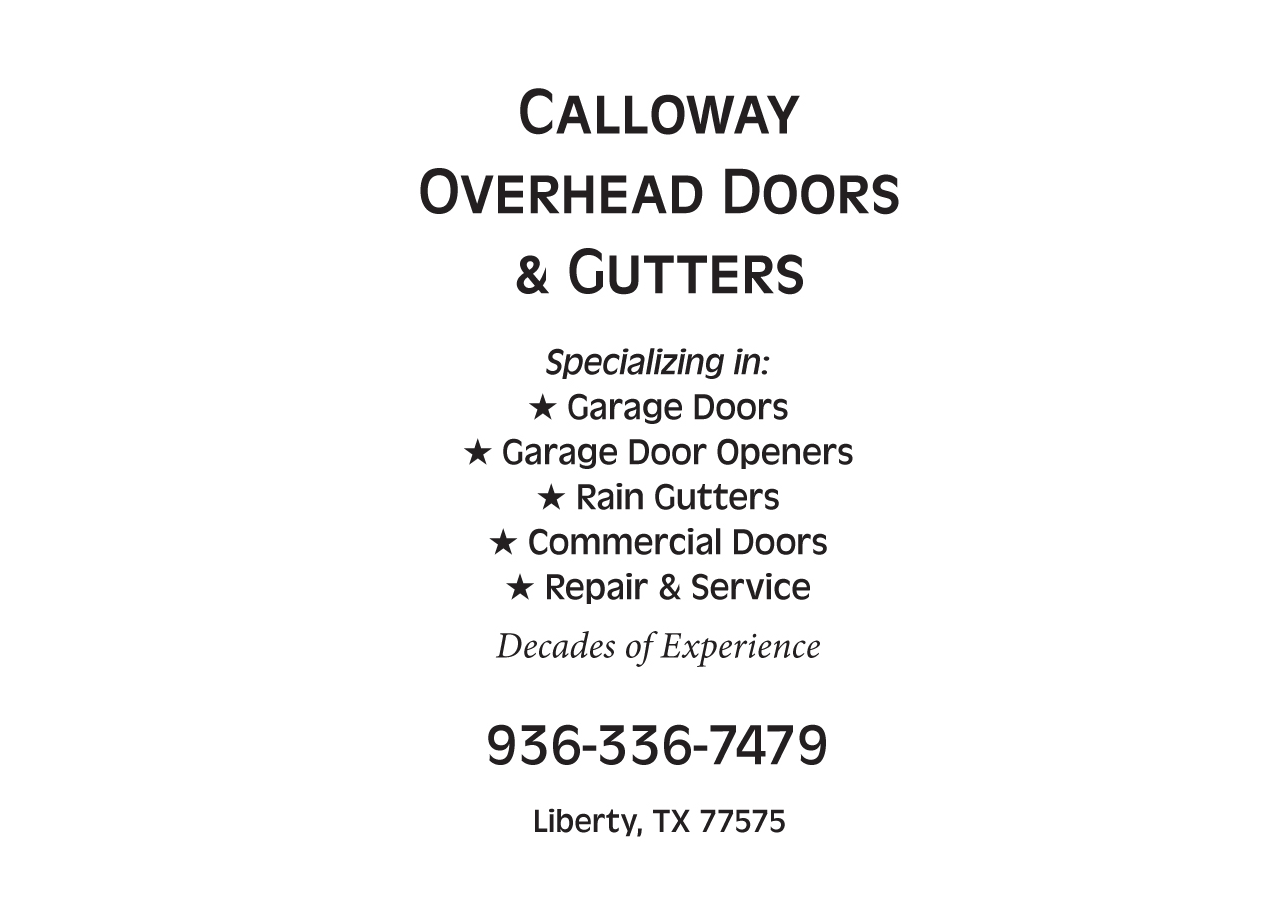 Volume 35, No.  128 Friday, July 3, 2020
*****************************************************
Fireworks: The city of Liberty Fireworks display set for tonight July 3rd has been canceled.   The Daisetta fireworks on the 4th of July, tomorrow night, is still a go and will originate from the practice field next to Bobcat football stadium on Main street in Daisetta.  At that event, hot dogs will be served to the first 500 to attend the circle driveway at the high school. Daisetta Mayor Eric Thaxton told us the servers will all be properly masked. They will set hot dogs on the tables and the public will drive by and pick up their hot dogs. The start time for the Daisetta event will be at 7:30 PM and then fireworks will follow later, at around 9:15 or 9:30 when it is fully dark. The fireworks will be next to Bobcat football stadium on the practice field.     
*************************************************************************** 
Governor's Order: Less than 24 hours after Liberty County Judge Jay Knight issued an executive order requiring face coverings in businesses, Governor Greg Abbott issued a stricter statewide face-covering order. Governor Abbott's order requires people 10 years of age and older to wear a face-covering when in public. The order says If a person is caught violating the order the first time they will be given a warning, and with subsequent violations, they are subject to a fine of $250 per violation. Religious services are not affected by the Governor or County Judge's ruling. Again, yesterday Texas Governor Greg Abbott issued a new Executive Order requiring all non-exempted Texans over the age of 10 to wear a face-covering when in public. That order takes precedence over the local county or city orders.   
***************************************************************************
Golf Course Closed:The Liberty Municipal Golf Course is closed after a golf course employee tested positive for COVID-19.  In a news release, officials of the City of Liberty announced the employee tested positive on Tuesday. With this positive test, the course will now remain closed until further notice.  Liberty City officials urge anyone who visited the Liberty Municipal Golf course in recent days to follow the CDC guidelines for anyone who had close contact with someone who tested positive for COVID-19. The CDC guidelines say to stay home until 14 days after last exposure and maintain social distance (at least 6 feet) from others at all times. Self-monitor for symptoms and check temperature twice a day. For more details go to CDC.gov. 
******************************************************************************
Voting: Early voting began Monday in Liberty County for the primary election runoff. The Secretary of State's office says in the first three days 96