RADIOGRAM: Volume 35, No. 129 Monday, July 6, 2020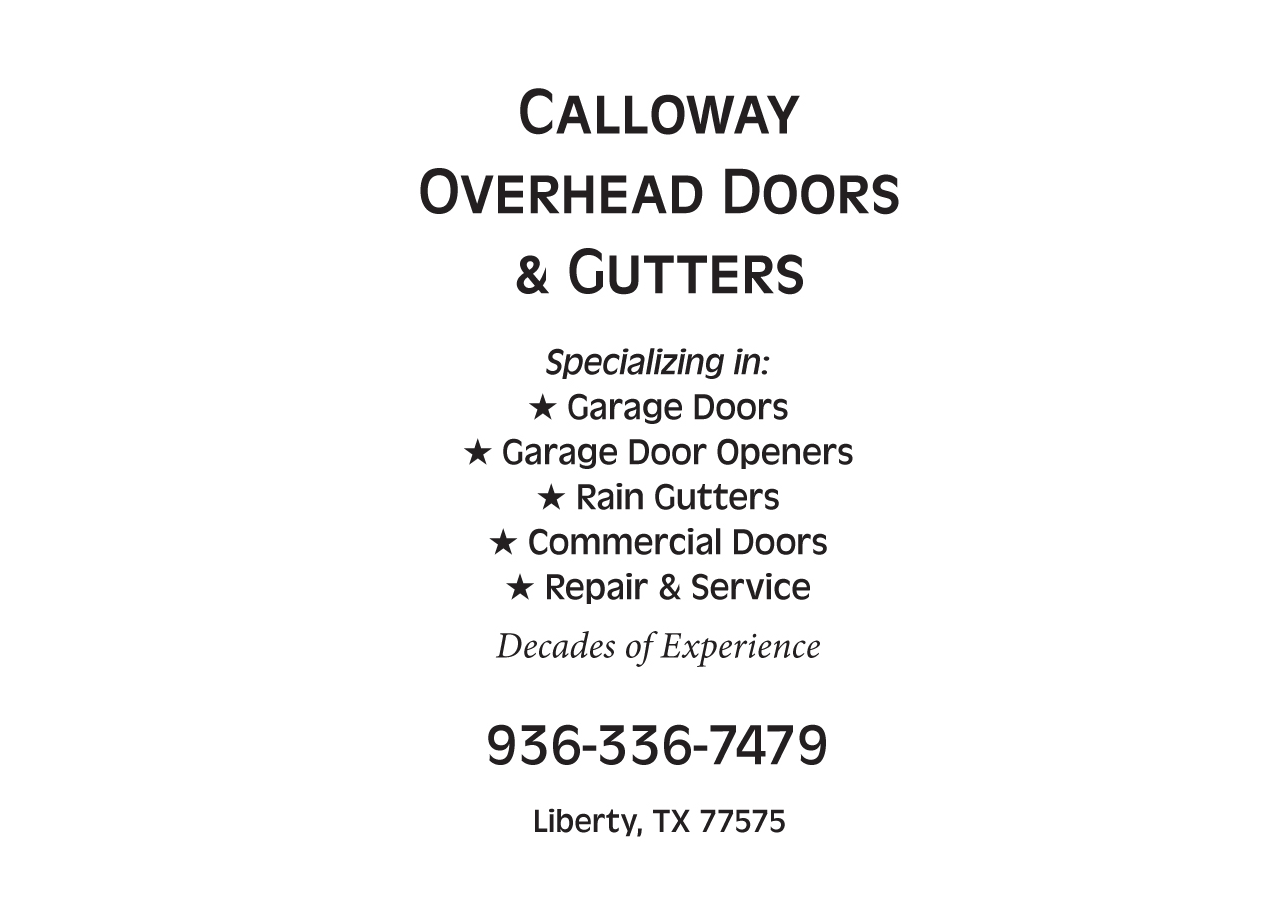 Volume 35, No. 129 Monday, July 6, 2020
*****************************************************
There are two opportunities this week for the free covid testing conducted by the state of Texas. Tomorrow it will be in Cleveland. The COVID-19 Mobile Test Collection will be on July 7, 2020 at 211 Peach Avenue in Cleveland, Texas from 9 a.m. to 6 p.m. Tests are conducted by appointment only! To register, visit TXCOVIDTEST.ORG or call 512-883-2400. Screening requirements include the following symptoms: Fever and/or Chills, Cough (dry or productive), fatigue, body aches/muscle or joint pain, shortness of breath, sore throat, headaches, nausea/vomiting/diarrhea, nasal congestion, loss of taste and/or smell.
The next opportunity will be Thursday. The Liberty Fire Department is holding a Mobile Test Collection for COVID-19 on Thursday, July 9 from 9 a.m. until 6 p.m. You will need to register by calling 512-883-2400 or by visiting TXCOVIDTEST.ORG. The Fire Department is located at 1912 Lakeland Drive in Liberty, Texas.
***************************************************************************
The first week of early voting has passed in Liberty County for the primary election runoff. The Secretary of State's office says in the first week of Early Voting 1,266 people went to the polls across Liberty County. In that official count 1,182 voted in the GOP runoff and 84 cast ballots in the Democratic Runoff. The only local runoff races are in the Republican Party. Now early voting continues through July 10th at four locations in the county. Voting is being held at the Jack Hartel Community Building, 318 San Jacinto Street in Liberty; the Cleveland Civic Center, 210 Peach Avenue in Cleveland; Dayton Community Center at 801 South Cleveland St. in Dayton; and at Hardin City Hall, 142 County Road 2010 in Hardin. Repeating, 1,266 voted early so far in the primary runoff election. 84 voted on the democratic runoff ballot and 1,182 in the Republican runoff. Starting today early voting is expanded 9 a.m. to 7 p.m. through Friday, July 10th, and final election day is Tuesday, July 14th, from 7 a.m. to 7 p.m.
***************************************************************************
In a letter from DISD Superintendent Dr. Jessica Johnson posted to the districts website, indicates they are still waiting on the Texas Education Agency for further guidance from the Commissioner on several reopening protocols. Superindented Johnson added the school calendar is not changing and Dayton ISD plans to start instruction on August 13, 2020. As the start date approaches, the District will continue to share plans in greater detail. The letter said the school plans on two different instructional delivery formats for the 2020-2021 school year: In-person instruction and Remote learning. In an effort to determ what will work best for the students, parents and district. Dayton ISD has a parent survy for partnet s. This feedback will help DISD plan for the opening of schools on time in August. They ask kparents to please have those surveys back to the district by July 15, 2020. the Dayton ISD Partnet survy is available via a link on the districts web page, daytonisd.net
******************************************************************************
Sheriff Brian Hawthorne and Crime Stoppers need the public's assistance, locating the person or persons, responsible for the murder of a well-known business man in the Double Bayou area of Chambers County. On Thursday, March 19, 2020 at approximately 8:05 a.m., Deputies from the Chambers County Sheriff's Office were dispatched to the home of Scott Privat, in the 10000 block of FM 562, in reference to a possible deceased persons call. When deputies arrived, Scott R. Privat, age 50, was found deceased with obvious signs of foul play present. Criminal acts are believed to have occurred sometime during the late night hours after 9:00 p.m. on Wednesday, March 18, 2020 to sometime before 8:00 a.m. on the morning of Thursday, March 19, 2020. A report by the Jefferson County Medical Examiner listed the cause of death as murder, by a gunshot wound, which is consistent with evidence found at the crime scene.
If you heard or saw anything that you think may be useful in the investigation into Scott Privat's death, we encourage you to contact the Chambers County Sheriff's Office at (409)267-2500 or CALL Crimestoppers at 844-860-8477 (844-860-TIPS). You can remain COMPLETELY ANONYMOUS and could be eligible for a $30,000.00 CASH REWARD if you provide information which leads to a conviction of the individual and/or individuals that are responsible for the murder of Scott Privat. Please help the Chambers County Sheriff's Office bring closure to the friends and family of Scott Privat.
Lake Release: 10,000 CFS – Liberty Bridge : 15.44ASL