RADIOGRAM: Volume 35, No. 129 Tuesday, July 7, 2020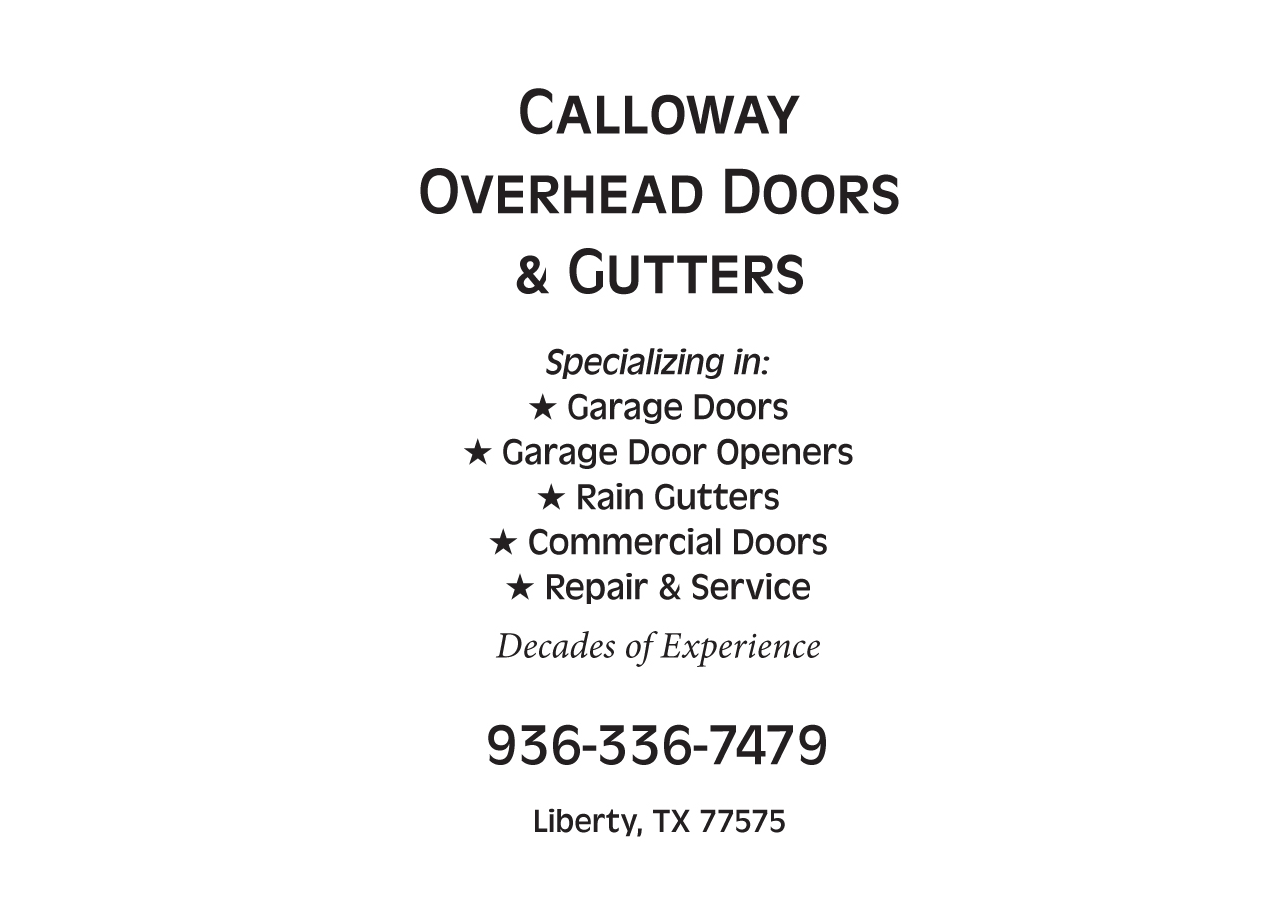 Volume 35, No.  129 Tuesday, July 7, 2020
Income Tax Deadline: Deadline to file 2019 Income Taxes is Wednesday, July 15th. It was back In April, the Internal Revenue Service extended the traditional April 15th income tax deadline to July 15th in response to the terrible pandemic. On July 16th, penalties and interest begin to accrue on any unpaid balances. Those needing extra time preparing their tax return can file for an automatic extension, to extend that deadline to October 15th. However, any taxes owed must be paid by July 15 to avoid penalties and interest. The extension filing form is available from a tax professional, tax software, or from irs.gov For more about this deadline, go to irs.gov.
New COVID-19: Monday, Liberty County added 23 new cases of COVID-19 confirmed here. The county now has 381  cases. The Liberty County Office of Emergency Management Director Crista Beasley- Adams says new cases range in age from 20s to 80+. Of these new cases 9 are from North Liberty County, while 14 are from the south end. A total of three deaths are attributed to this beast called COVID. Experts remind every citizen of the importance of practicing social distancing, wearing a mask, washing hands frequently, and when sneezing or coughing do so into the elbow. Those same experts also say if someone has a fever above 100 degrees, they should stay home.
PCP Chase: A Liberty County Sheriff's Deputy, traveling home from an extra job Sunday morning, spotted a vehicle on Highway 90 in Ames. It was being operated in an erratic manner. In addition to being in the wrong lane, the Deputy said the suspect was only going about 5 mph.  According to Liberty County Sheriff Bobby Rader, the off-duty deputy called the SO dispatcher to report the wrong-way driver. When on-duty deputies arrived, they attempted to pull the vehicle over but the driver had other ideas. County Deputies chased the vehicle through Ames and Liberty. During this pursuit, the Driver 39-year-old Alex William Morris forced a Liberty Co. patrol sergeant to swerve into the eastbound lane while heading west on HWY 90. Morris swerved back into the eastbound lane but struck a curb blowing out two tires before coming to a stop in a vacant lot just east of Bowie Street in Liberty. Still not ready to surrender, deputies sent Departmental K-9 dog "Jack" to the suspect vehicle and also deployed a taser. The suspect Alex Morris reportedly had a clear bottle in his hand. Sheriff Rader said the bottle had approximately 17.5 grams of an illegal drug known as PCP. Mr. Morris was arrested and charged with Evading Arrest/Detention with a Motor Vehicle and Possession of a Controlled Substance. A second-degree felony, Alex William Morris remains in the Liberty County Jail in lieu of a $30,000 bond.   
Free COVID Testing: This is important.  The Liberty Fire Department is holding another free Mobile Testing center  for COVID-19. A guest on the KSHN Party Line Program Monday, Liberty Fire Chief Brian Hurst tells us a person does not have to show symptoms to get a test. The test is free: however, Making a reservation is required online or by phone. For reservations online visit TXCOVIDTEST.org.  For reservations by phone, call 512-883-2400. The test only takes a few minutes, and patients should expect results in 1 to 3 days. It is not necessary to live in Liberty County. Those attending do not even leave their vehicle. The Liberty Fire Department is at 1912 Lakeland Dr. next to the Police Department.
Obits: Syble "Sally" Lavonne Racki, 85,  of Dayton passed away on Tuesday, June 30, in Livingston. A graveside service was held last Friday at Liberty Catholic Cemetery, Liberty.**** David Ray "Budweiser" Reeves, 69, of Liberty, passed away Sunday, July 5, in Houston. Visitation is Thursday from 5 to 8 p.m. at the Crespo & Jirrels Funeral Home Chapel in Baytown. A memorial service will be at 2:00 p.m. also in the Crespo & Jirrels Chapel in Baytown.  
Lake Release: 10,000 CFS – Liberty Bridge: 14.7 ASL