RADIOGRAM: Volume 35, No. 130 Wednesday, July 8, 2020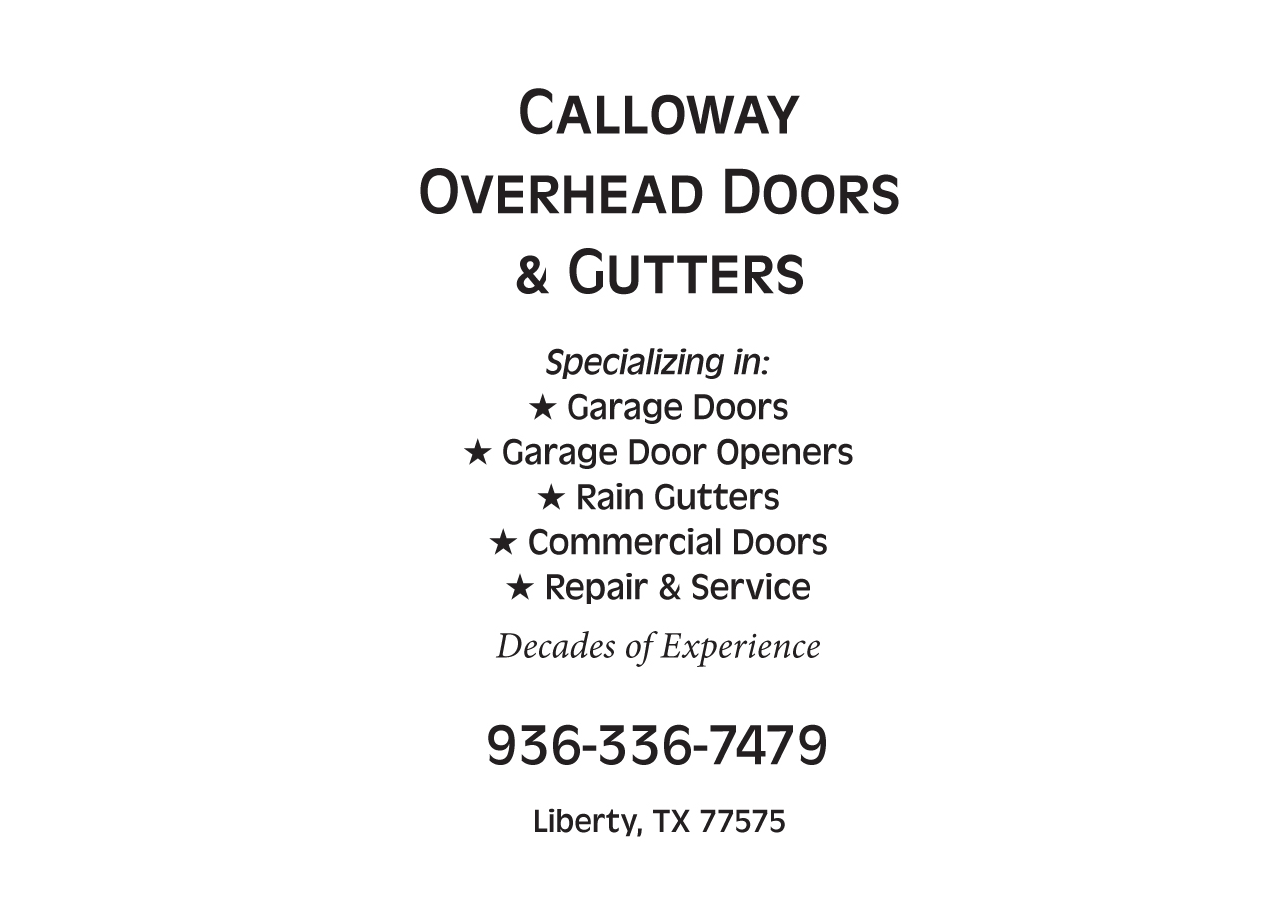 New COVID-19: On Tuesday, Liberty County added 29 new confirmed cases of COVID-19. That pushes the count now to 410 cases of coronavirus since the count began. The Liberty County Office of Emergency Management staff reports these latest cases range in age from under 20 to over 80.  7 of these new cases come from North Liberty County, while 22 are from the south end. Since the start of the pandemic in March, there have been three deaths attributed to COVID-19. Since Monday there have been 52 new COVID-19 cases just this week. Public Health Experts urge citizens to practice social distancing, wear a face covering, wash hands frequently, and when sneezing or coughing do so in the elbow. Infectious disease experts also say for those with a fever above 100 degrees for the good of everyone,  stay home. 
Split Shifts: With COVID-19 cases rising dramatically in Liberty County, the City of Liberty is assigning their civilian employees to split shifts. Liberty City Manager Tom Warner says these split shifts are for civilian employees only and do not affect the Police and Fire Department. The Liberty City Manager, said on the Party Line program Monday, split shifts help prevent entire departments from closing because one employee tests positive for COVID-19. If someone needs to conduct business with the city, they should still call City Hall at (936) 336-3684.
Early Voting: The second week of Early Voting started Monday in Liberty County for the primary election runoff. The Secretary of State's office says after five days of early voting thru Monday 1,580 people have now voted Countywide. One thousand four hundred seventy-one voted in the Republican Party runoff and 109 cast ballots in the Democratic Runoff. The only LOCAL runoff races are in the Republican Party. Early voting continues now through Friday, July 10th at all four locations in the county.  Those are the Jack Hartel Community Building, 318 San Jacinto Street in Liberty; Cleveland Civic Center, 210 Peach Avenue in Cleveland; Dayton Community Center at 801 South Cleveland St. in Dayton; and at Hardin City Hall, 142 County Road 2010 in Hardin. Now thru Friday, early voting hours are from 9 a.m. to 7 p.m. through July 10th and final day to vote is election day Tuesday, July 14th. That day the hours are from 7 a.m. to 7 p.m. Keep this in mind - Registered voters who voted in the Republican primary March 3rd can only vote in this Republican runoff. Those who voted in the Democratic primary back in March can only vote in the Democratic runoff. Registered voters who DID NOT vote in either March primary are welcome to vote in ether runoff. The only LOCAL runoff races in Liberty County are in the Republican Party. Democratic Party races to be decided are all statewide.     
Chambers County COVID: Here is an update on the latest Coronavirus numbers from the Chambers County Public Health Department. Officials there say they have tested 3,722 citizens. Of those, 454 have tested positive for COVID-19 and 218 have recovered.  Four people are hospitalized. According to officials of the county health department, two deaths are attributed to symptoms of COVID-19.
Obits: Mary Dale Norris Wilson, 82, of Texas City passed away on July 4th. She was a longtime resident of Liberty and Baytown. Visitation is at 1 p.m. Saturday July 11th at Pace-Stancil Funeral Home Chapel in Dayton.  Services for Mrs. Wilson will follow at 3:00 p.m. Interment is at Magnolia Park Cemetery in Dayton. 
Lake Release: 9,000 CFS – Liberty Bridge : 14.63 ASL