RADIOGRAM: Volume 35, No. 139 Wednesday July 22, 2020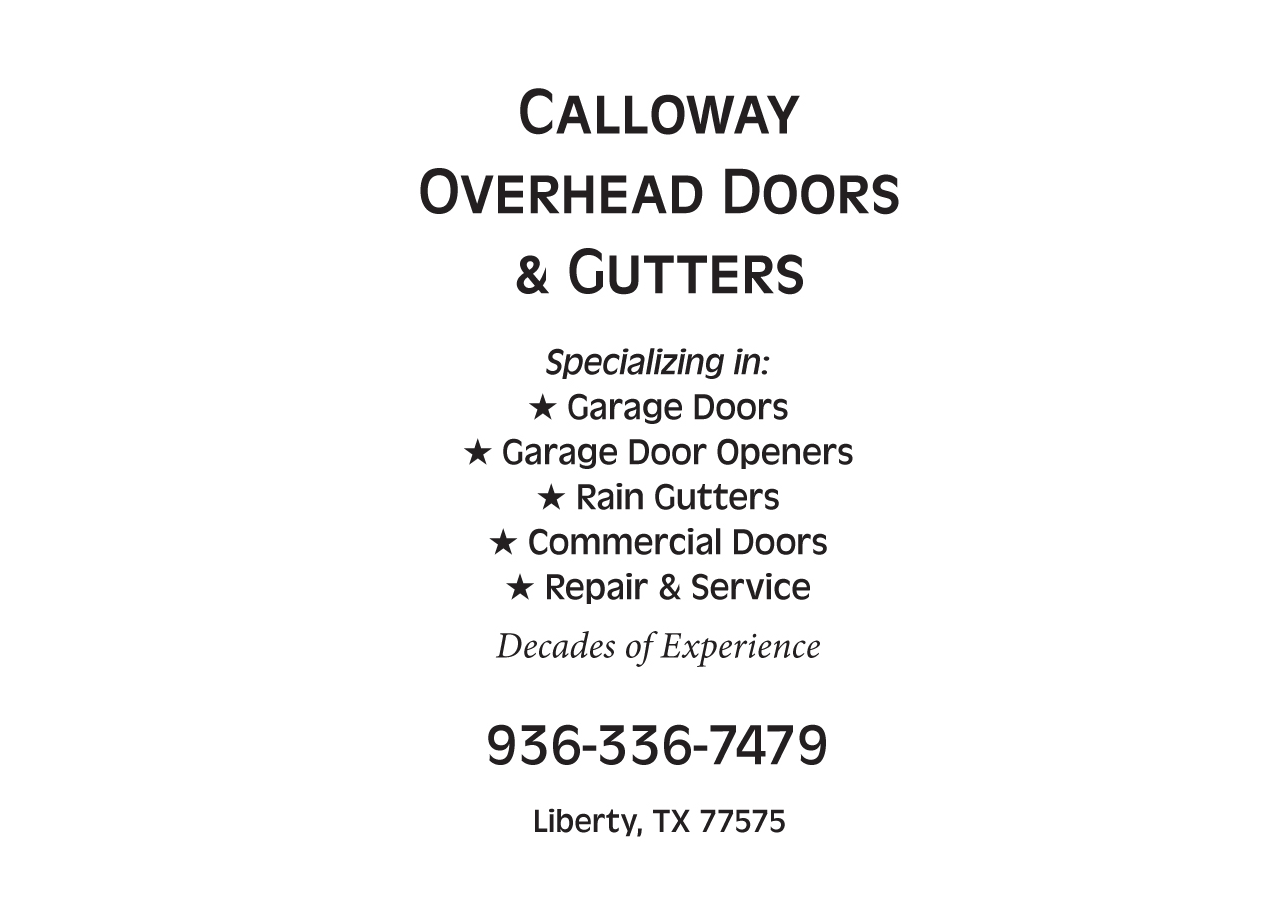 Volume 35, No. 139 Wednesday July 22, 2020
************************************************************************
Fall Sports: For high school sports fans, yesterday announcements were released by the Texas University Interscholastic League as to start dates for extracurricular activities. There are major changes for the big 5A and 6A school districts moving most of their start dates about one month later than what was originally planned. For Class 1A thru 4A Liberty Panther Head Football Coach and Athletic director Chad Taylor was in our studios yesterday and said the one change to the Panther schedule was they would have only one scrimmage. Liberty's one and only preseason scrimmage is on the road against the tough East Chambers Buccaneers the third weekend in August. The unchanged regular season schedule then gets underway the following week.
************************************************************************
New Liberty City Secretary: After more than 33 years, Dianne Tidwell, Liberty City Secretary is retiring at the end of this month. Tuesday she and her husband, former Liberty Police Chief Billy Tidwell were guest on the KSHN.COM Partyline show. While reminiscing on days past, Dianne said a memo passed out Monday afternoon from city manager Tom Warner had named the new city secretary who will take over August 1st. April Gilliland has worked for the city in a number of capacities for more than 13 years herself, and will officially become city secretary, taking over the duties now held by Dianne Tidwell, or at least until the end of Friday July 31st.
************************************************************************
CASA: A reminder, this Thursday, July 23rd Court Appointed Special Advocates, or CASA, is having an informational session on ZOOM. Melanie Cotten with CASA of Liberty and Chambers Counties says, since March, there has been an influx in the number of children entering foster care. The information sessions are at 1 pm and 6 pm. She says each session will last about 25 minutes, followed by an optional question and answer session. CASA helps ensure children, who have been removed from their homes, to find a safe and permanent home. Melaine Cotten says for those who want to attend this ZOOM session on Thursday, July 23rd call Ms. Cotten at 409-781-8035 or send an email to mcotten@casalctx.org. They will receive a link for the CASA information session via ZOOM.
************************************************************************
COVID: The Liberty County report of confirmed cases of Covid 19 continues to climb. Today's report received yesterday at the Liberty County emergency management office takes the total count to 631 cases. When we reported that yesterday morning it was a rise of 15 new cases here in Liberty Co. Four of those cases were from the North end of the county which is described for as North of State Highway 105. The other 11 cases resided south of that line. The Countywide total of confirmed cases since the coronavirus pandemic began in Mid-March at 631. Among those cases in Liberty County the report from Emergency management coordinator Crista Beasley Adams shows 275 to be still active and 352 of those patients are listed as having recovered. The gender split is quite close since the count began back in March. 305 are males and 313 are female. The number of deaths from this virus remains at 3 since March. And again the latest new report county wide reflects 15 new cases reported yesterday for a overall total of 631.
************************************************************************
Obits: Georgia Sun Farrell, 35, of Dayton, passed away unexpectedly, on Sunday, in Victoria Texas. Friends are invited to visit the family on Saturday, July 25, 2020, beginning at 5:00 p.m. in the chapel of Sterling Funeral Home in Dayton. A celebration of Georgia's life will follow beginning at 6:00 p.m. ** Maria Flores Cabello, 83, of Dayton, Texas, passed away Saturday, July 18, in Dayton. At the family's request, services for Maria will be private
************************************************************************
LakeRelease: 4,000 CFS – LibertyBridge : 12.22 ASL