RADIOGRAM: Volume 35, No. 141 Friday July 24, 2020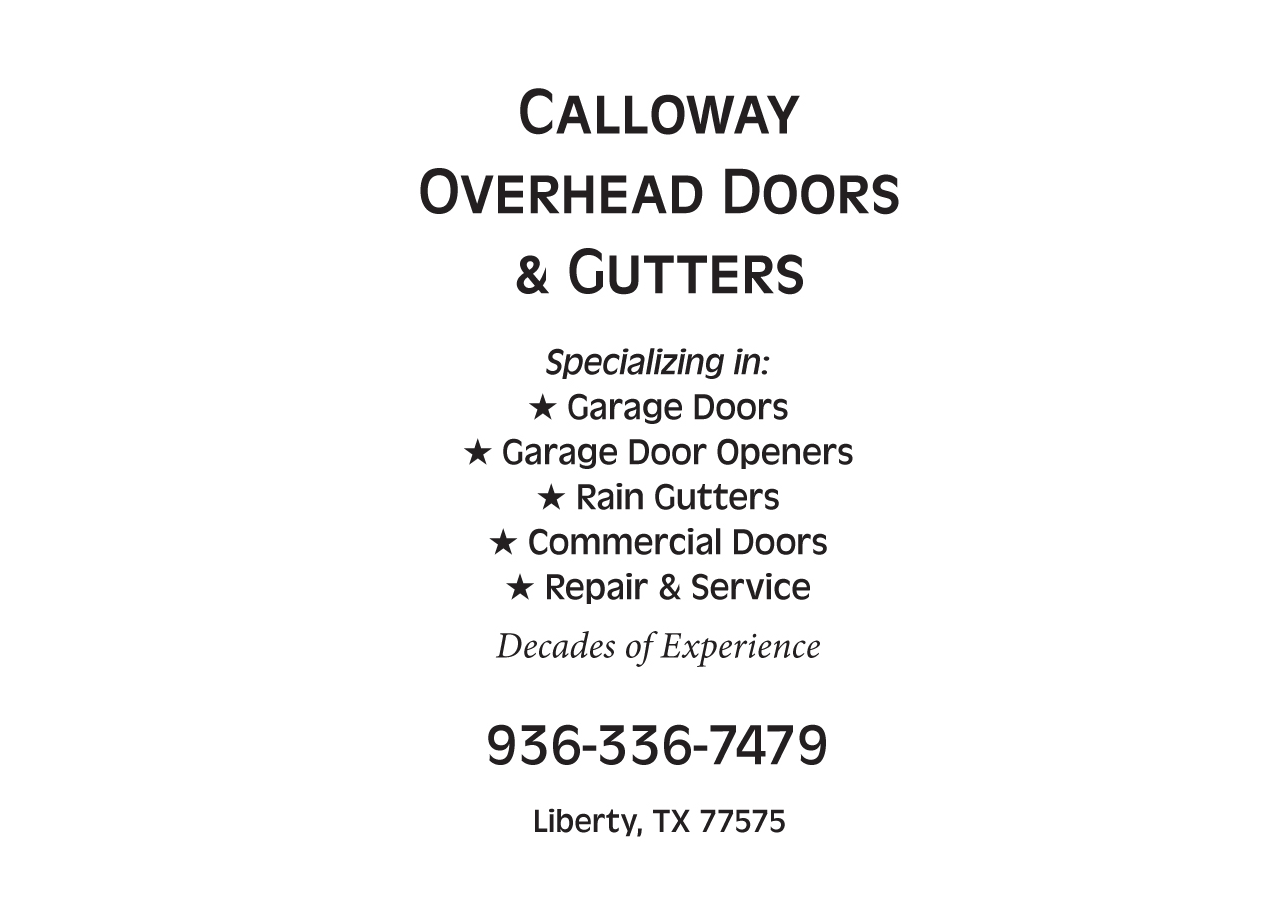 Volume 35, No. 141 Friday July 24, 2020
************************************************************************
Lost Appeal: A former Liberty County Sheriffs deputy- Jeremy Marcantel, has lost his appeal of a district court's decision to dismiss his wrongful termination suit that was filed against former Liberty Sheriff Henry Patterson, who preceded Sheriff Bobby Rader in that position. Sheriff Bobby Rader was not a party to the legal action. It was the unanimous opinion of the Texas Ninth District Court of Appeals who agreed with a lower courts decision to throw out the former employee's lawsuit. The decision said – quote- We hold that Marcantel's live plea fails to allege a claim over which Ninth District court of appeals holds jurisdiction."-end quote. The decision further stated that "As a result, the trial courts judgment is affirmed." Texas Appeals court Justice Hollis Horton wrote the opinion, which was concurred by Justices Steve McKeithen and Leanne Johnson making the ruling unanimous. Marcantel was fired from his Deputy Sheriff's job back in March, 2011. In his suit he further alleged that he was the victim of retaliation under the States Whistleblower Act, breach of his employment contract with the county, defamation, negligent injury, malicious prosecution, and a violation of his constitutional rights, among his claims. The case names then Liberty County Sheriff Henry Patterson. Patterson's successor, Sheriff Bobby Rader is not a party in the suit. After the appeals court previously remanded the case back to the district court, Liberty County amended its plea, however Marcantel continued with his original allegations.
************************************************************************
Watching the Tropics: The National Weather Service has issued a Tropical Storm Watch for the coastal counties of Southeast Texas. A disturbance is the gulf has been designated as Tropical Depression 8. Should it develop into a Tropical Storm its name will be Hannah. While the cone of uncertainty shows the track of the storm to be south of Liberty County, it will be close enough that the south end of the county should experience significant rains Friday thru late Saturday afternoon. The National Weather Service estimates rainfall from 2 and 6 inches, with more in some areas. Please note that this should be a minor storm, but it is a good time to insure that your Hurricane preparations are in place. Again, a Tropical Storm Watch has been issued for the coastal counties of Southeast Texas, and rainfall amounts in south Liberty County may be between 2 to 6 inches. Check in with KSHN.com RadioVision for regular updates.
************************************************************************
COVID: With 18 new confirmed cases of coronavirus on Thursday the Liberty County Covid19 have continued to increase. These countywide numbers reflect 18 new cases and bring the confirmed cases to 661 total for all Liberty County. Of the 18 new cases 13 are female and 5 male. Also 9 are in North County with an equal number of 9 here on the south end. Of the 661 cases over all in Liberty County 305 are active while 353 are shown as having recovered.
************************************************************************
Dayton: In the City of Dayton's proposed $20.5 million fiscal budget for 2020-2021 Dayton Council is considering a cost-of-living adjustment, also know as a COLA, plus merit raises for city employees. Details of the budget were the subject of a workshop meeting held this past Monday, July 20th. This years proposed budget also includes funding for road and drainage repairs, water and sewer repairs, and also expanding capabilities at the Gulf-Inland Industrial Park on SH 146, just south of town. They also plan on expanding the industrial development called Rail Logix on SH 146 at the Chambers County line. Dayton City Manager Theo Melancon, commented on the budget, saying the cities focus is going to be on main thoroughfares. Mr. Melancon also said the effort from 2020 thru 2022 will be to work with the Houston-Galveston Area Council on transportation projects around town. That will include the extension of Lovers Lane. Dayton is also working with Liberty County on rail re-alignment.
************************************************************************
Obits: Felton Joseph Cormier Jr., "Peanut" 56 of Liberty died July 16. Visitation will be 4-8 pm Friday July 24 at Proctor's Mortuary Hwy 90 in Liberty. Funeral will be private. *** No services are planned for Mark Elmer Ellis, Sr, age 79, of Dayton who passed away on July 16, in Houston. He was born July 16, 1941 in Bond, Arkansas.
************************************************************************
Lake Release: 3,000 CFS – Liberty Bridge : 9.47 ASL