RADIOGRAM: Volume 35, No. 142 Monday July 27, 2020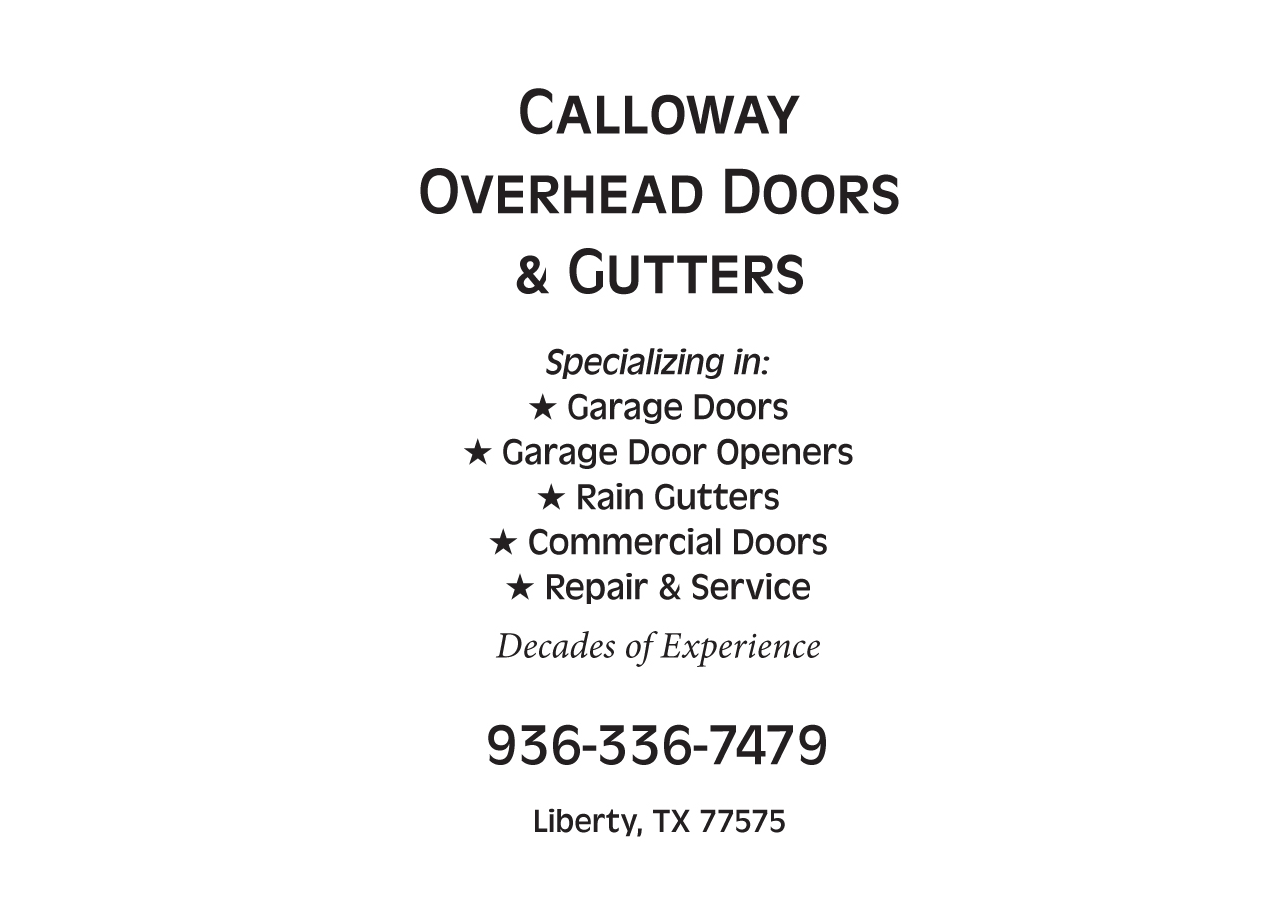 Volume 35, No. 142 Monday July 27, 2020
*****************************************************
Mom and Son Arrested: An early Saturday morning a call of numerous gun shots and a woman's screams at the Joker Game Room on State Highway 321 sent Liberty County Sheriff's Patrol Deputy Brad Taylor responded while Dayton Police Officer Kris Seibert raced to help. Sheriff's Investigator Deputy Taylor said about 8:30 Saturday morning gunshots were said to be fired by a Baytown man - 23 year old Bradley Steven Hayhurst. Those shots were fired from the man's vehicle in the direction of a white pick-up truck driven by the suspect's step-father as both sped from the game room where they had been involved in a domestic dispute. Dayton Police Officer Kris Seibert saw the white pick-up truck, fitting the description of the victim's vehicle, southbound on SH 321. Officer Seibert gave chase and could see the rear window of the truck had been shot out as well as several bullet holes in the tail gate. That driver was stopped and returned to the game room but the suspect, Bradley Hayhurst, had escaped before Sheriff's deputies arrived. Deputies searched for the suspect. Later Saturday Bradley Hayhurst's vehicle was found abandoned on CR 6476. Still later Sheriff's Cpl. James McQueen and Deputy Gordon Bean located the Baytown man walking on CR 6463. Deputies tried to get details of the shooting from his mother, 45 year old Stacy Lynn Hamilton who carries a Hart, Texas address. However, according to Dep. Taylor, Ms. Hamilton refused to cooperate even though she reportedly was at the Game Room at the time of the incident. After Hayhurst's capture deputies say he was as defiant and uncooperative as his mother. Bradley Steven Hayhurst of Baytown is now charged with Aggravated Assault with a Deadly Weapon and his mother, Stacy Lynn Hamilton, is charged with hindering an Investigation. Both are in the Liberty Co. Jail.
************************************************************************
Dayton ISD: This week is when new students to Dayton ISD will have the opportunity to register. You can register your new student on Tuesday and Wednesday of this week from 8:30 am –2:30 pm at each campus. If you are new to the Dayton area and are going to enroll your child in a Dayton ISD school, to expedite the enrollment process, they ask you have some forms completed, and certain documents with you when you arrive for registration. Those include Student's Birth Certificate and Student's Social Security Card. Also bring the Student's Most Current Shot Records, Family's Proof of Residency, documents that can be used are ​electricity, gas, cable, home phone, trash, internet, satellite, or water bills. Insurance, cell phone, tax statements can not be used as proof of residency. Dayton ISD also asks that you bring records from Previous School for high school grades they require a transcript from previous school. Also required is the Parent's/Guardian's Identification driver's license, military ID, or passport. There are special circumstances where parents/guardians/students live with another family; the utilities often belong to the homeowner. In such cases, the homeowner may complete a Residency Affidavit , have it notarized, and then the affidavit, along with the homeowner's current utility bill, may be used to prove the student's residence in the district. Again, new student registration is tomorrow and Wednesday from 8:30 until 2:30 at all Dayton ISD Campuses.
************************************************************************
Hardin ISD: Hardin ISD will start classes on August 13th. However, there is a caveat, Hardin ISD classes for all students will start virtually on August 13th. Those students who will be attending classes in person will be allowed to return to school face-to-face September 1, 2020. For the remainder of the school year, Hardin ISD, like all districts across the state, will offer families two options for the upcoming school year: face-to face classroom learning or virtual remote at-home learning. In-person operations will look different. Hardin ISD's goal will be for the school day to look and feel as normal as possible, but there will be noticeable changes. All students in grades 3-12 and school personnel will be required to wear a mask. Teachers and staff will be required to self-screen each day when reporting to each campus. The remote model will include teacher-led instruction, teacher-student engagement opportunities, and required daily check-ins/progress for attendance purposes.
************************************************************************
Obits: Ethan William Cruz, 7 of Liberty, Texas died Wednesday, July 22, 2020. He passed away at Texas Children's Hospital after a long and courageous battle with cancer. Friends are invited to visit with the family from 5-8pm on Wednesday, July 29, 2020 in the chapel of Allison Funeral Service, 1101 N. Travis Liberty, Texas 77575. Funeral services Thursday, July 30th at 10am at Allison Funeral Service.
************************************************************************
Lake Release: 2,000 CFS – Liberty Bridge : 9.02 ASL