RADIOGRAM: Volume 35, No. 145 Thursday July 30, 2020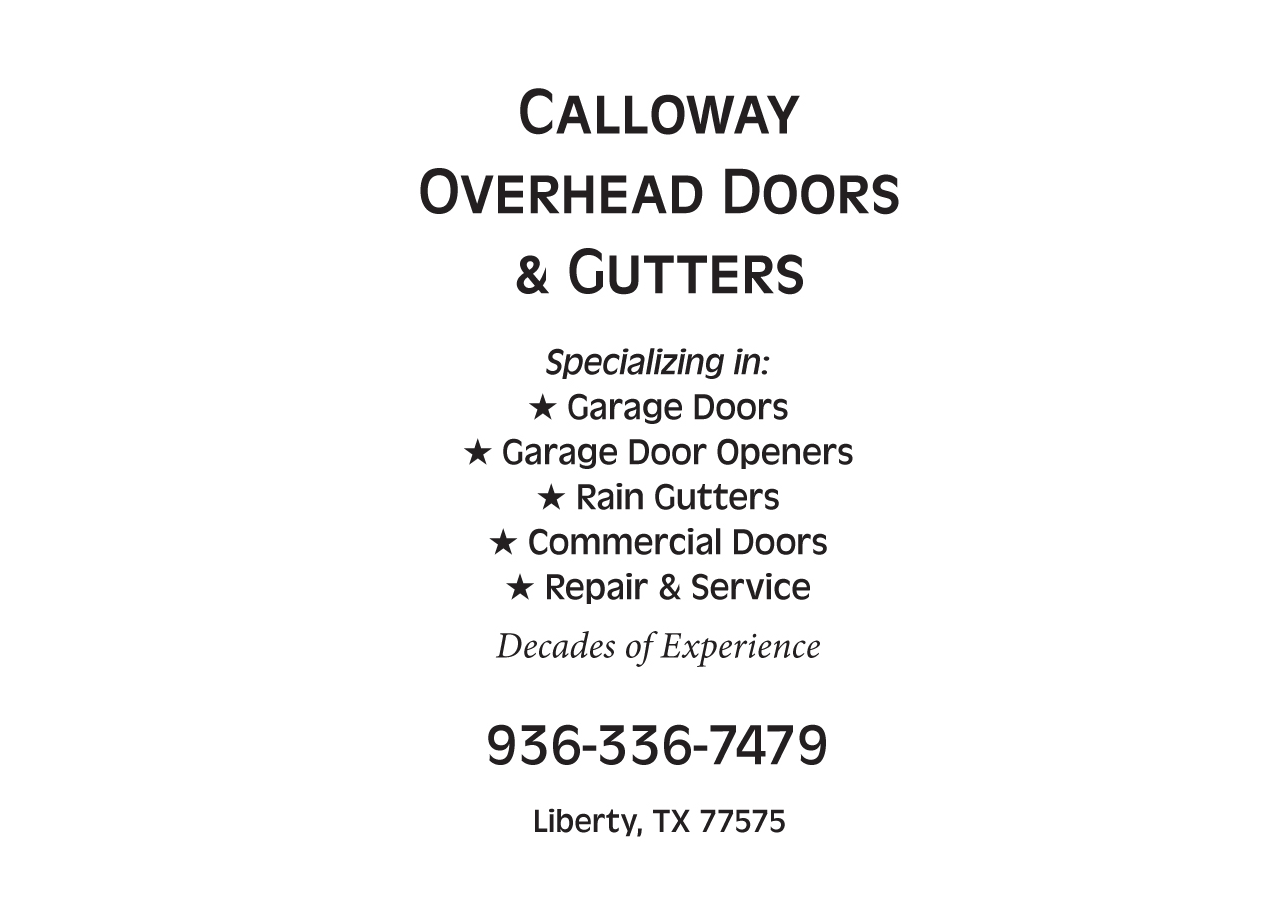 Volume 35, No. 145 Thursday July 30, 2020 *****************************************************
Hazard Pay for Liberty County Deputies:  At the July 28th meeting of Liberty County Commissioners Court, one item discussed was Sheriff Bobby Rader's request for hazardous duty pay for deputies. That request called for uniformed deputies to receive $8.00 per hour in addition to their normal pay, and administrative staff to receive $4.00 per hour for each hour worked during the Texas Governors executive order, or in the case of a Liberty County Judge Executive order. This increase in pay would also apply if a Mayor of a major city in Liberty County has ordinances that law enforcement personnel may be required to enforce. The start date proposed is to be the 28th of July of this year.  The order would remain in effect until September 30th of this year which is the end of the current fiscal budget year, or until the order is cancelled, whichever comes first. Sheriff Rader explained that these funds would be payroll line item from his existing budget. During the commissioner's court meeting on Tuesday of this week, Precinct 4 Commissioner Leon Wilson asked Rader where the sheriff's department would get the funds to make this hazardous duty line item addition to pay the deputies. Rader replied by using funds that were already in the budget for 5 new deputies who have not yet been hired, the Liberty County Sheriff would not need new budget allocations to pay this hazardous duty addition to their hourly wages. The item received unanimous approval. ***************************************************************
COVID Update: Yesterday, the Texas Department of State Health Services notified Liberty County of new covid-19 cases from residents across the county.   It was just after 10:00 Wednesday morning when we reported still another 5 confirmed cases of coronavirus from the Liberty County Emergency Management office. Those 5 new cases bringing the overall total of citizens with coronavirus in Liberty County to 732. Among those, 294 cases are described as having active symptoms, while 421 residents are referred to as recovered. Of those 5 new cases 2 are in the north end of the county while 3 are folks of the sound end.  Males make up 3 of the new cases, females are the other 2.
***************************************************************
Higher Ground Mural Parade:  On a recent Party Line Program, Susan Simmons, a member of The Dayton Community Enhancement Committee told about a special drive-by parade today to celebrate the much talked about Higher Ground Mural done by Dayton native and artist Mary Victoria Fielder Taylor. It's hoped today's parade (Thursday's) will provide a wonderful moment and maybe even start a trend. Please note this will be a drive by parade, to take place this evening at 7:00PM. All are invited to the event celebrating what is now the 2nd mural to be painted in downtown Dayton.  Ms. Simmons also pointed out that if this catches on there are 31 more locations where murals can be painted. Once again, the parade to celebrate The Higher Ground Mural that features the nationally famous cattle drive along the US 90 river bottom between Dayton and Liberty with local cattleman and business owner, Pat Henscey , his dog Buddy with hundreds of threatened cattle being rescued as they all moved to Higher Ground during the big flood of 2015. That drive by parade moving past the magnificent mural will take place this evening at 7:00PM in Dayton. Everyone is welcome. Susan Simmons is hoping for a big turn out, the major principals in the event will be there so come out to enjoy the dedication of this great project.
***************************************************************
Big Thicket Recreational Area back country camping permits:  Beginning this Friday, July 31st, The Big Thicket Recreational Area will begin issuing back-country camping permits. That announcement was released Monday July 27th through the National Park Service. What's called Back Country camping permits will be issued but only by phone.  Visitors wishing to get back country camping permits are asked to call the park visitors center, between the hours of 9: am and 5 pm. Here is the phone number. Call -951-409-6700. The Big Thicket National Park Staff will complete the paperwork over the phone and mail the permit to the requesting party.  Again, beginning Friday July 31, 2020 back country camping permits will once again begin to be accepted by Big Thicket much of which is in Liberty County. To reach Big Thicket Recreational Area call 951-409-6700.  Keep listening to KSHN.com for additional information on the hunting permits, as well as other information concerning The Big Thicket Recreational Area. 
***************************************************************
Lake Release: 2,000 CFS – Liberty Bridge: 7.9 ASL