RADIOGRAM: Volume 35, No. 148 Tuesday August 4, 2020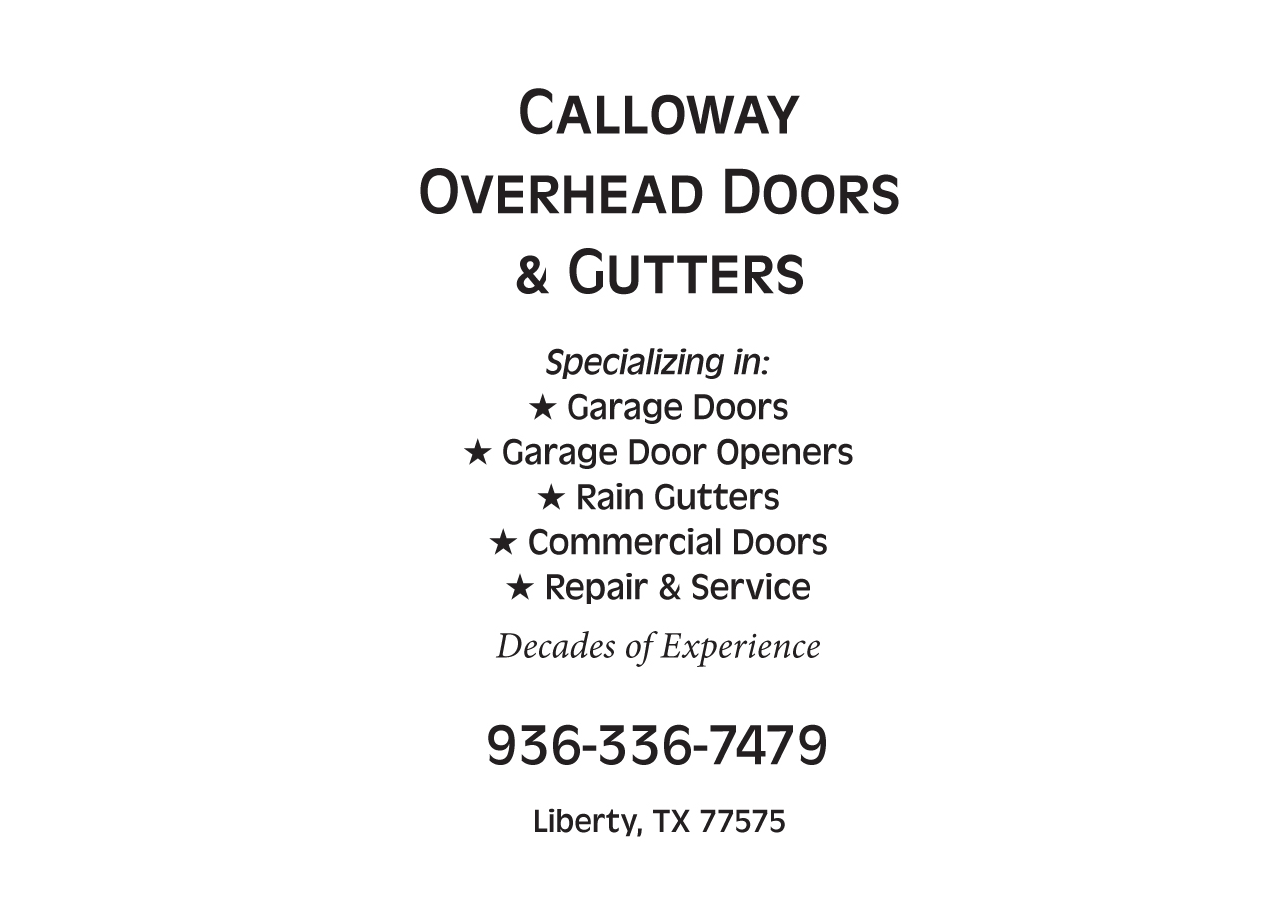 Volume 35, No. 148 Tuesday August 4, 2020
***************************************************************
Drowning: Sunday evening August 2nd, a 5-years old girl was swimming in the Trinity River with her father in the area of the State Highway 105 Bridge. That's when the child began struggling in the always treacherous water of the Trinity River. The girl's father, 25-year old Abel Castellanos, did save his daughter but then he also began struggling. Two teenage boys, not related to the girl or her father, tried to help. The horror set in then as both boys went under and died in approximately 45-feet of water.  The teens, from Beaumont, were identified as 18-year-old Jaerson Alvarez and 17-year-old Wilmer Alexi Rodriguez. The girl was able to make it to shore, but her father, unconscious, had to be airlifted by Life Flight air ambulance to a Houston area Trauma Center. The teenagers were missing and search efforts were started almost immediately but were suspended as night fell. The effort resumed early Monday morning and both teens were found in deep water just before 9 AM. According to Liberty County Fire Marshall, Bill Hergemueller, the bodies of the two teenage heroes were found in about 45 feet of water. Texas Game Warden Jake Noxon said the 5 year old child was ok.  Liberty County Sheriff's deputies, the Tarkington Volunteer Fire Department, Cypress Lakes Volunteer Fire Department and Texas Game Wardens all were involved. The bodies of the two teenagers were recovered about 20 minutes apart Monday morning by Tarkington and Cypress Lakes volunteers using what is called side-scan radar. Precinct #5 Justice of the Peace Wade Brown conducted an inquest and ordered an autopsy to both teens.  County officials like Fire Marshal Bill Hergemueller continue to urge the public not to swim in that section of the Trinity River that has claimed so many lives over the years. Many locals know how dangerous the river is with what seems to be no current in waist deep water but that depth varies from waste deep to 45 feet deep with strong currents just a few feet apart. In recent years signs have been placed to warn the public of the danger but soon the signs are torn down and used for firewood. Now two more are dead, both teenage heroes just trying to help and when another's life is in danger. Again, the 5 year old child was saved and we are led to believe she is alright.        ***************************************************************
COVID: Since the beginning of record keeping in mid-March of this year. The total number of cases  to date is 770, of which 324 are said to be active while 421 countywide cases are classified as now recovered. Those cases where death has occurred due to symptoms of Covid stands now, in Liberty County, at 25. Of those cases with confirmed Covid symptoms, Males made up  377 while there were 377 that were female. In 16 positive cases the gender was not listed on their paperwork.  Again, overall there now has been 770 cases diagnosed with the beast known as Covid -19.  There are 25 deaths attributed to the coronavirus among Liberty Countians but 421 are now listed as having recovered.
***************************************************************
Special Commissioners meeting Monday: Yesterday morning Liberty County Judge Jay Knight gaveled a special called commissioner's court meeting to order. The purpose was to approve a budget amendment and create a new position of Jail Administrator for the Liberty County Sheriff's Department.  Precinct #2 Co. Commissioner Greg Arthur was present in chambers and Precinct #4 Co. Commissioner Leon Wilson attended virtually by Zoom. Liberty County Treasurer Kim Harris asked if Sheriff Bobby Rader will sign off on the new hire paperwork for which the sheriff will be responsible. The single issue on the agenda was to create a new jail administrator position.  Liberty County Administrative Assistant Joan Belt identified the new person to occupy the job of Jail Administrator, as Raye Carnes. She will be paid a yearly pay of 70,000 dollars along with an annual auto expense reimbursement of 20,000 dollars. The new position became effective when the Commissioners Court approved the budget amendment.  Raye Carnes is a graduate of Sam Houston State University and served as a Warden for the Community Educations Center for the TDCJ since October of 2012. Incidentally, Raye Carnes is a former warden at the Liberty County Jail and is now returning to accept this new jail administrator's post in Liberty. She is a resident of the Tarkington Prairie area. The three members of the court that were present, Judge Knight, Commissioners Arthur and Wilson all voted in favor of the action and hired Ms. Carnes for that new job.   
***************************************************************
Police Chase ends in Moss Hill: Cade Davis, who we are told, had arrest warrants in both Hardin and Orange Counties, was arrested after a vehicle pursuit Monday morning. The arrest was made at the Fuel Maxx store in Moss Hill at about 10:30 AM August 3rd. Allegedly, Davis had attempted to pay for items at a Dollar General store in Rye with a credit card that was said not to be his. When approached by Liberty County Deputies inside the store, Davis allegedly said he needed to go to his vehicle to get his identification card. That's when Davis got in his car and fled, at a high rate of speed, southbound on State Highway 146. Texas State Trooper Bill Clark, who was driving north on Highway 146, observed Davis fleeing at a high rate of speed. When Trooper Clark tried to stop Davis's vehicle a pursuit began towards Moss Hill. Cade Davis exited his vehicle at the Fuel Maxx store at the four corners of 146 and 105. He reportedly attempted to steal another vehicle at the gas pumps, but that vehicle was locked. DPS Trooper Clark used his tazer to subdue Davis and he was taken into custody. The fugitive was transported to the Liberty County Jail, where he was booked on charges of possession of stolen property and felony evasion.  As we said earlier, Cade Davis was also found to have active warrants from Orange County for unauthorized use of a motor vehicle, as well as from Hardin County. ****************************************************************
Obits: Kayla D'Ann Dozier-Mitchell, 32, of Dayton, passed away at her home on Friday, July 31, 2020.  Funeral Services for Kayla will be held 2:00 p.m., Tuesday, August 4, at Allison Funeral Service (masks are required and social distancing is encouraged) Interment will follow at Guedry Cemetery in Batson.***James Blanchard, Sr., 88, of Hull, Texas, died at home, with his family nearby on Thursday, July 30. Visitation is from 6pm until 8pm, Wednesday, August 5, in the chapel of Sterling Funeral Home-Dayton. A celebration of James' life will be at 10am, Thursday, August 6, 2020, at his home 2431 County Road 2066, in Hull.*** Adris "Pat" Kiely, 91 of Anahuac, passed away on July 30, Graveside services will be at the Anahuac Cemetery on August 6, 10:00 am. 
************************************************************************
Lake Release: 1,500 CFS – Liberty Bridge: 7.0 ASL