RADIOGRAM: Volume 35, No. 93 Tuesday, May 12, 2020
Volume 35, No. 93 Tuesday, May 12, 2020
***********************************************
Free Testing: Today, the State Department of Health Services is back at the Liberty Fire Station testing for COVID-19. The test is free, however you must make a reservation online or by phone. To sign up online visit TXCOVIDTEST.org. To reserve a spot by phone, call 512-883-2400. The Fire Station is at 1912 Lakeland Drive. The test takes only minutes and with results in 1 to 3 days. This COVID-19 testing opportunity is for anyone within the sound of our voice. Those taking advantage of this free testing do not have to have obvious symptoms. Remember, many of those who have tested positive have not had symptoms of COVID – everyone should get a test. Please register now. Today's tests continue until 6 PM at the Liberty Fire Department - 1912 Lakeland Drive.
Arrest: A 911 call report of shots fired in Ames last Wednesday sent 4 men to the Liberty County Jail on multiple charges. According to Liberty Co. Sheriff Bobby Rader, a citizen heard a gunshot and called the Sheriff's Department Wednesday May 6th. Deputies saw a car backed up, on the property, with the driver's door open. A back-seat passenger got out of the car and tried to flee. Sheriff's deputies captured and took the man in custody. He was identified as Sedric Wayne Deblank-19. The driver and two other passengers then attempted to flee on foot but were detained. The trio was identified as David Mark Higginbotham Jr. 18, Wade Mouton II 23, and Levar Tremaine Domain Jr.- age 20. The four are charged with 2 felony counts of Manufacture/Delivery of a Controlled Substance, and a misdemeanor case of unlawfully carrying a weapon. To our knowledge all four are still housed in the Liberty Co. Jail. No bond is set on the four.
Law Enforcement: In 1962, President Kennedy proclaimed May 15 as National Peace Officers Day on May 15th that is also National Police Week. That week is a collaborative effort of many organizations dedicated to honoring America's law enforcement community. One law enforcement officer is killed, in the line of duty, in the US every 58 hours. According to data released by the National Law Enforcement Officers Memorial Fund, states with the highest number of officer deaths in 2019 were Texas (17), New York (11), California (9) and Alabama (7). There is an urgent plea to Honor those Who Made the Ultimate Sacrifice and Those Who Continue to Serve.
Flag Etiquette for May: During May there are two occasions's when the Texas Flag and American Flag should be lowered to half staff. Displaying the state and national flag is an important duty not only for public buildings but also for all those where such displays of patriotism are important. In addition to creating an identity for the people of Texas, the proper display of the flag leads citizens in times of joy and mourning, and in times of celebration and somber reflection. Two dates in May require particular attention with regard how state and national flags should be displayed. Friday, May 15, is Peace Officer Memorial Day and Monday, May 25, is Memorial Day. For more on flag etiquette for both days go to KSHN.COM.
Dayton Library: The City of Dayton's Jones Public Library is now offering curbside services to its patrons curbside each Monday, Wednesday, and Friday from 9 am - 11 am and then 2 pm - 4 pm. Call 936.258.7060.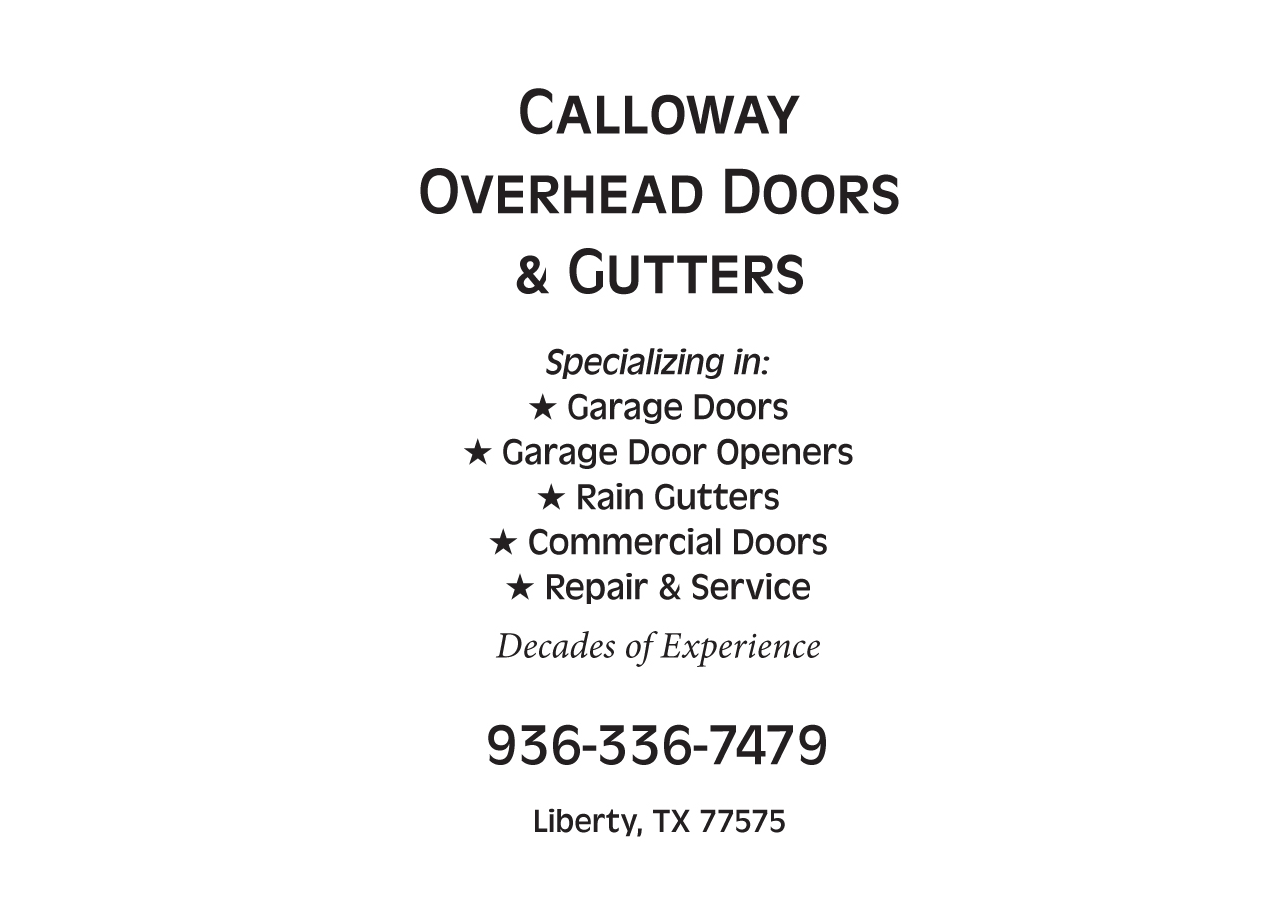 Lake Release: 10,000 CFS –Liberty Bridge Gauge 14.98