RADIOGRAM: Volume 35, No. 95 Thursday, May 14, 2020
Volume 35, No. 95 Thursday, May 14, 2020
Nine more COVID-19 positive cases have been confirmed in Liberty County. Wednesday afternoon, Liberty County Emergency Management officials reported the 65th, thru the 73rd positive diagnosis of Coronavirus countywide. We are told by Emergency Management officials, the 65th case is a female – quite young - at 10-20 years of age living in South Liberty County. She is at home recovering. The 66th case is also a woman 20 to 30 years old in the North end of Liberty County. The 67th confirmed COVID-19 case is a woman 40-50 years old living in North Liberty County. The 68th confirmed case is a man 30-40 years old from North Liberty County. The 69th case is a male child 5-10 years old from North Liberty County. Case 70 is a man 30-40 years old from North Liberty County. The 71st case is a woman 30-40 years of age from North Liberty County. The 72nd case is a man 30-40 years of age from North Liberty County. And the 73rd COVID-19 case is a man 20-30 years old from South Liberty County. All nine of these latest cases are being treated at home. The office of Emergency Management reports cases 68 through 70 came from the Mobile Testing site at the Liberty Fire Department on May 3rd. There are 33 recoveries in the county. Two deaths have been caused by the effects of the Coronavirus.
A total of 97 were tested at the Liberty fire station on Tuesday of this week but those results are not yet available and are not included in this report.
Fire: A burning cigarette is blamed for a fire that destroyed a manufactured home. It was reported around 3:30 Tuesday afternoon in the Westlake area of southwest Liberty Co. Liberty County Fire Marshal Bill Hergemueller tells kshn.com the address was 74 County Road 4013 and it burned to the ground. Mr. Hergemueller says the single-wide home is owned by David Davis. He told investigators that Stephanie Leflore lived there. According to her statement Ms. LaFlore put a cigarette in an ashtray and left the room. When she came back the ashtray was on fire. The Liberty County Fire Marshal says Ms. Leflore grabbed the ashtray and tried to get it outside but apparently the burning ashtray was too hot and she dropped it. That's when the fire got out of control. Fire Marshal Hergemueller says he is ruling the fire, accidental.
CT Scan: We have reported earlier about vast improvement in technology at the Liberty Dayton Regional Hospital. Evidence of that claim comes with news of the acquisition of a new CT Scan for the radiology department. On Tuesday we talked with Hospital board president Bruce Stratton to get more details since the local hospital now has a state of the art 80 slice CT Scan to replace their much smaller model. Mr. Stratton said the doctor's who review the CT Scan are some of the best in the Country. We are told the average time for a full report for the local patient's doctor is about 64 minutes.
Benches: Dayton Noon Lions' and the Dayton Rotary Clubs recently donated $500 each for the acquisition of two outdoor weather resistant benches. The much used sidewalks around the circumference of the Dayton Community Center has needed benches where exercisers can catch their breath or tie shoes, for a long time. Now thanks to the Lion & Rotary Clubs in Dayton the many walkers and joggers have these great civic organizations to thank.
Obits: Belinda "BJ" Jo Whittaker, 67, of Dayton, passed away unexpectedly on Friday, May 8, in Baytown. Service was yesterday at Sterling Funeral Home in Dayton. Burial will be in Kilgore today.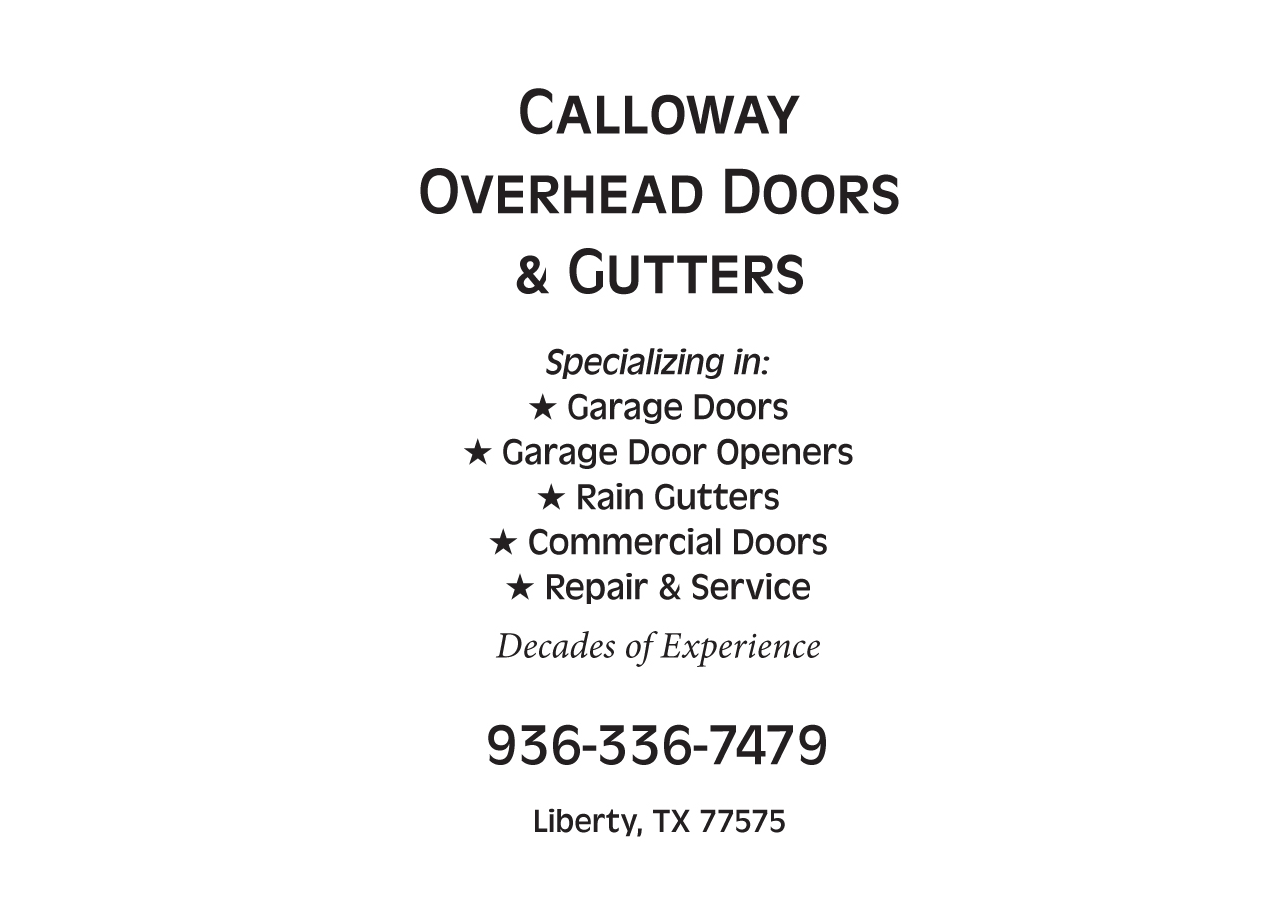 Lake Release: 10,000 CFS –Liberty Bridge: 14.84 ASL