RADIOGRAM: Volume 35, No. 99 Wednesday, May 20, 2020
Volume 35, No.  99 Wednesday, May 20, 2020
New Dayton Council Member: Monday night Dayton City Council named Andy Conner to fill the vacancy left when Dr. John Johnson resigned his long time position. Mr. Conner takes the oath of office at six this evening at a special called council meeting. The meeting also includes an executive session. Two items are set for discussion in the executive session. First is to discuss possible litigation, and second is to discuss the City Managers' contract. This special called meeting, is at six tonight. The public can watch or hear tonight's special meeting via computer zoom or by telephone except for the executive portion. Directions on how to join at 6 PM is on the meeting agenda that can be found on-line at daytontx.org. 
NOW 76 CONFIRMED COVID CASES: KSHN has received word of three more confirmed cases of Covid 19 from the Liberty County Office of Emergency Management. From Director Crista Beasley Adams we learned that all three cases are residents of North Liberty bringing the total number of confirmed cases to 76. What we know of these cases is that new case # 74 is a man,  30-40 years of age. New case number 75 is a child between the age of 10 and 15 years of age. Case #76 is a woman between the age of 30 and 40. Again, all three of these new cases are from North Liberty County and are being treated at home.  Liberty County still has three cases of COVID 19 that have resulted in the death of the patient.
Blood Drive: Life Share Blood Center will have its donor coach at Walmart in Liberty this Saturday morning. Netty Giglio,with Life Share Blood Center says the entire process of donating a priceless pint of blood, takes less than 45 minutes. Life Share has done even more to improve their stringent sanitation efforts during the COVID-19 pandemic. She says those who donate blood Saturday will get a snack and a 10-dollar gift card as a thank you. Saturday's drive lasts from 10 AM until 5PM. When you donate blood, you never know whose life you will save.
Shop Local: As more and more local businesses are reopening based on directions from Gov. Greg Abbott it is essential to note shopping and dining local is vital for our community. Brian Reynolds, past chairman of the Liberty-Dayton Chamber of Commerce and member of the chamber's executive committee, says roughly 50% of those dollars stay in the local economy when you shop local.
Early voting Polling Locations set: Locations are set for the July 14, party primary runoff election.  There will be four early voting locations in Liberty Co..  The Cleveland Civic Center, 210 Peach Ave, Hardin City Hall, 142 CR 2010, the Dayton Community Center, 801 S. Cleveland St, and voters can also cast ballots early in Liberty at the Jack Hartel Community Building at 318 San Jacinto. Please note the voting hours.  For the first week of early voting, polling places are open from 9-4. The voting hours in the second week of early voting are from 9-7. 
Obits:
Wilma Nell "Cissy" Samford Latiolais age 87 of Anahuac was born in the tiny Texas community of Terrapin Neck. A funeral mass was held Tuesday morning at Sterling Funeral Home in Anahuac.
***
Gary Wayne "Buzzard" Little, Sr., 65, of Dayton passed away last Sunday. Gary was born in Baytown, and resided in Dayton most of his life. Service is at 10:00 a.m. Thursday, at Pace-Stancil Funeral Home in Dayton.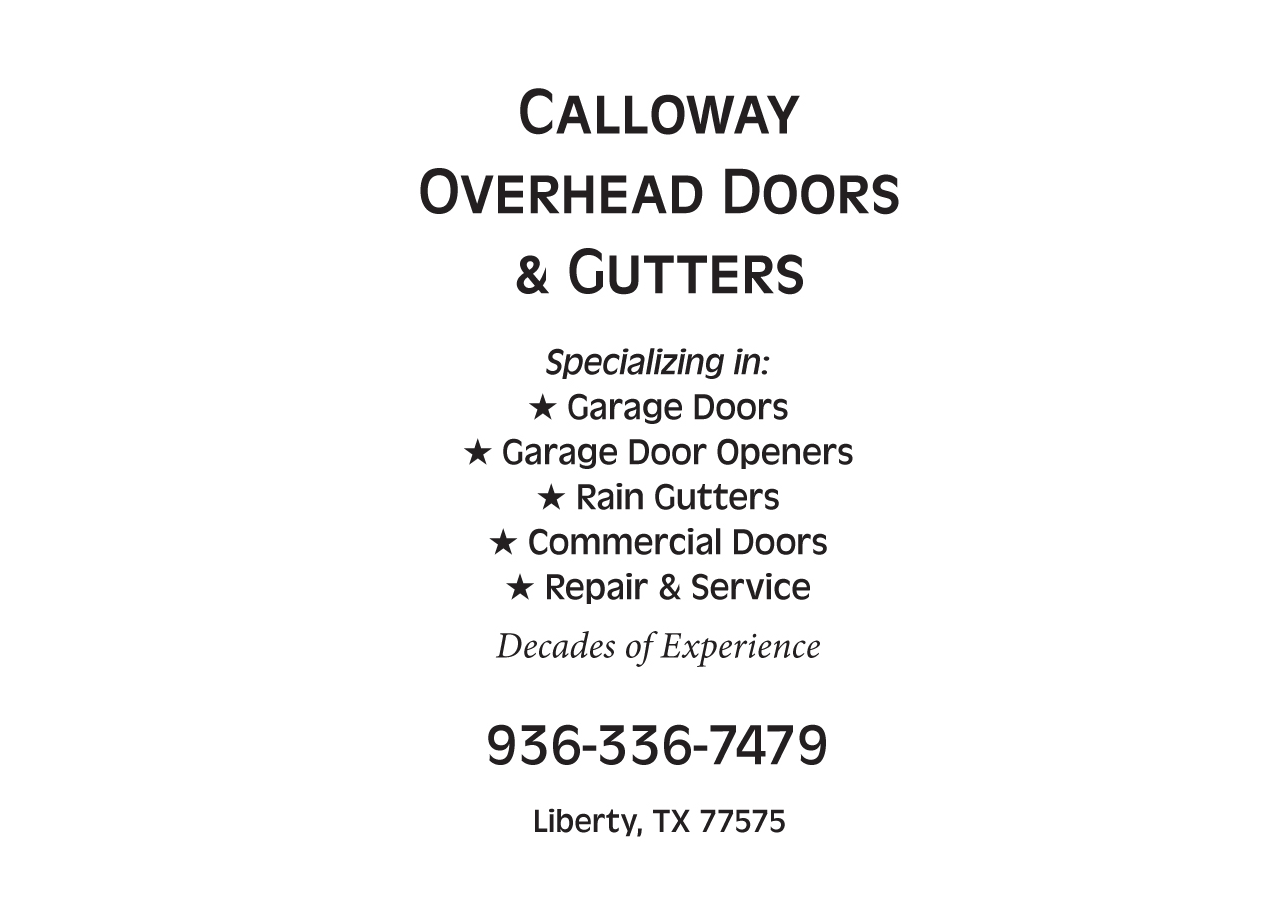 Lake Release: 9,000 CFS –Liberty Bridge: 13.42 ASL